So can you take a dog on Amtrak? You see traveling with a dog can be tough whether you're using an airline, ferry, train, or bus they all have rules regarding pets.
Now the good news is Amtrak does welcome dogs and other pets on board, but to be sure there are rules you need to follow, which we are going to cover in this article.
So let's get started…
Dogs Age And Health
Now there are Age and health restrictions you need to be aware of when taking a dog on Amtrak. First, your dog must be at least eight weeks old to be able to board this train.
Your dog cannot be disruptive and must not require any attention while traveling, your dog needs are odorless and not show any kinds of aggression to other passengers.
Second, you must also show documents that your dog is up to date with all vaccinations, you will be required to sign a pet release document at check-in and accept liability for your dog, you need to do this no later than 30 minutes before departure.
Approved Pet Carrier
If you haven't got one already 'then' your need a dog carrier to be able to board Amtrak. The rules say you must transport your dog in an Approved Pet Carrier with the maximum size of 19″ long x 14″ wide x 10.5″ high, and the weight of 20 pounds, including the dog carrier.
Your dog carrier must be leakproof, well ventilated, and have enough room inside the carrier to sit or lie down without touching the sides of the dog carrier. The dog carrier also counts as one carry-on baggage.
Once on board your dog must remain completely inside the carrier when on the train or in the station, the carrier must be placed under your seat, and your dog must be with you at all times.
How Much Does It Cost
To make a reservation on Amtrak for you and your dog all you need to do is visit the Amtrak website or book by phone.
When you do make a reservation this is made on a first-come-first-serve basis, and these reservations are limited to one pet per person with a maximum of five pets per train.
The cost to have your dog travel onboard is $26 or 800 Amtrak Guest Rewards points, Amtrak does advise that you to make your dog reservations in advance and your dog cannot be booked with multi-ride tickets.
Your dog is welcome in the Coach class but is forbidden to travel in First class, Business class, or bedroom accommodations and they are not allowed in any food service cars.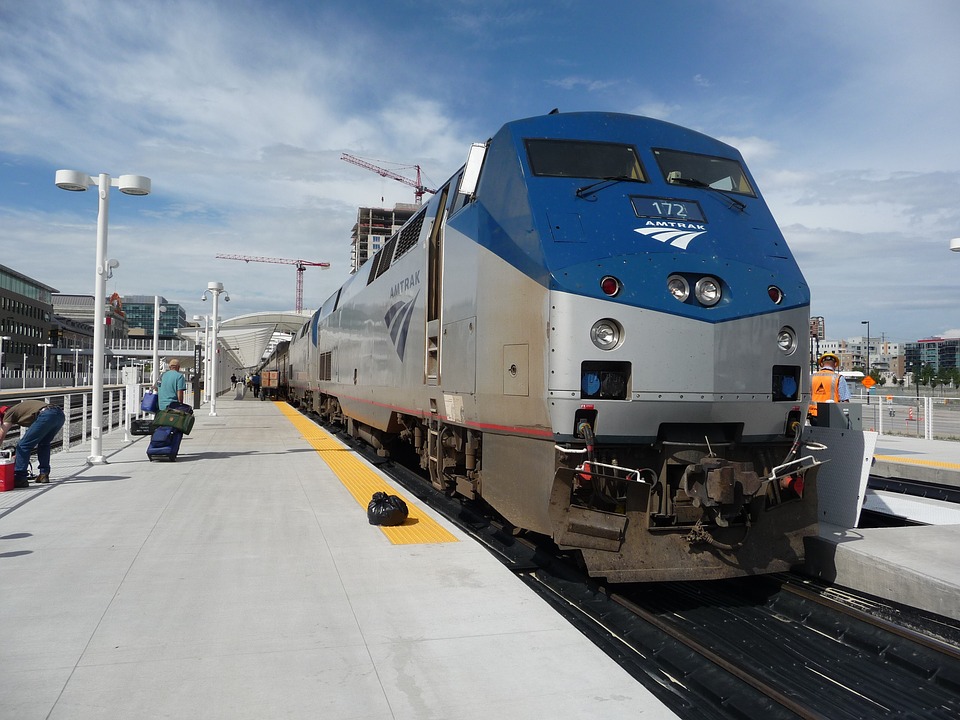 Service Dog On Amtrak
If your taking a Service dog on Amtrak, I have some good news, All Amtrak services welcome service dogs on board, and are granted access in all areas of the train.
Your service dog must always be on a leash or harness unless this is not possible due to a disability. they must sit under the passenger's seat or your feet. Service dogs are not allowed to sit in the aisle or on any seats or beds.
Identification requirements
When purchasing any tickets on board from the conductors or at check-in, you must provide photo identification to be able to purchase a ticket, and you must be 16 years old or over.
Once you are on board, make sure you have easy access to your photo I.D. Amtrak is known for conducting random checks on board their trains, this is to ensure that passengers have valid tickets.
If you're unsure what type of I.D Amtrak accepts, here are some examples…
Passport
Military photo ID
Job Corps photo ID
State or provincial driver's license
Canadian provincial health card ID card that has a photo
Student identification university, college or high school photo ID
Official government issued identification or foreign government.
Motion Sickness
It's always a good idea to prepare for any motion sickness that your dog might experience when traveling on a train, this can happen suddenly and unexpectedly.
So always keep some dog accessories with you to keep your dog as comfortable as possible, make sure you have plenty of bags and wet wipes because you never know when you might need them.
Also your dog can get dehydrated very quickly when traveling for long periods of time so make sure you pack plenty of water and give to your dog when needed.
Where Can You Travel
Amtrak covers more than 30 train routes throughout the U.S, and over 500 destinations in 46 states with some even in Canada. Now If you planning on crossing the border you will need to show certain documents.
This includes your date of birth, your gender, country of citizenship, and detailed information regarding the form of ID that you will take with you on your trip and no passengers under 18 years old can cross the border.
To be granted permission to enter the US or Canada is at the discretion of Customs and Immigration officers. This is where your need to show all the documents for your dog.
Depending on which country you are from your need to show documents like a (CVI) short for a certificate of veterinary inspection, this certificate will be stamped, signed, and given to you by an Official Veterinarian before you left your country.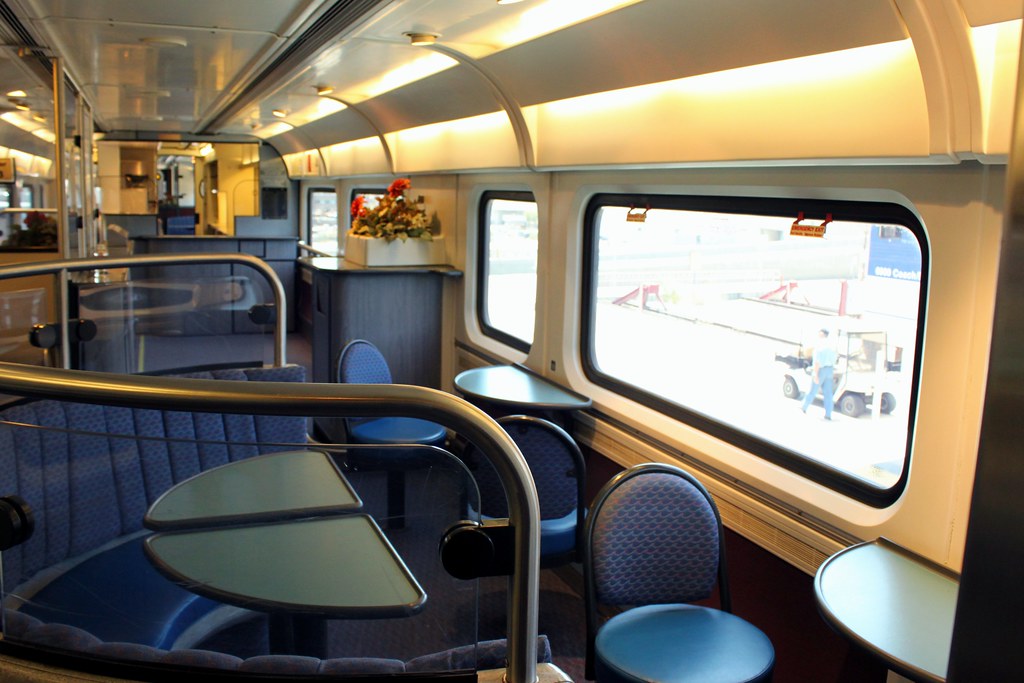 This certificate shows that your dog is fit to travel and all the vaccinations that your dog has taken are up to date.
So can you take a dog on Amtrak? of course you can! but as you have just read in this article there are rules, If you have a small dog that's not over 20 pounds then great, I don't think you have any problems.
But if you are traveling with a large dog then unfortunately you won't be able to use this travel line as Amtrak doesn't accept large dogs. Except for service dogs.
If you are planning on traveling Europe with a dog and you want to know about some dog-friendly trains check out this article below, there you find a wide range of trains with a list of countries that accept dogs and what the rules and regulations are.