So your thinking about taking a dog to New Zealand, but you don't know where to start. Well, with most dog owners who plan on taking their dogs abroad, some get discouraged by all the rules and requirements because for the first time it can seem very complicated. However, it's actually fairly straight forward.
But of course, there are rules you need to know about before taking your dog to New Zealand. You also need to take into account the things your dog needs before you can leave your country.
You see it's the same for us humans, if we want to go and visit another country, then you need to prepare first.
For example, You need to acquire a passport for yourself, Then you need to go through all the security checks, It's the same for your four-legged friend as well.
So as long as you follow the rules and regulations that are set out below before you leave and enter the country you shouldn't have any problems.
Taking A Dog To New Zealand
Dogs Passport
Now if your coming from a country inside the EU to New Zealand the first thing you need to get before your dog can travel abroad is a dogs passport, The passport itself is issued by an Official Veterinarian that must be stamped and signed. your dog will need to go through some medical tests first in order to get this passport.
All you need to do to get a dogs passport or enquire about one is simply call your local vet and they can book an appointment for you to see your dog. there will be a fee when applying for your dogs passport and for the medical checks.
Here in the UK the average cost for a dogs passport is between £80 to £150 pounds. This is not including any costs for additional vaccinations if required. your vet should give you a break down of what it will cost when applying for the passport.
Dogs Health Certificate
If your travelling from any non EU countries to new Zealand then your dog will need a Dogs Health Certificate called a certificate of veterinary inspection (CVI) Again this is issued by an Official Veterinarian and your dog will need to go through all the medical checks.
A Health Certificate is valid for 30 days as standard, Also make sure you take copies of your health certificate with you as they may be taken during your travel and some airlines do require them. 
Dogs Microchip Registration
Your dog will need to get a microchip installed before you can enter New Zealand, this is also a requirement to obtain a pets passport or health certificate, Also make sure you have all documentation present.
Having your dog micro-chipped is a permanent form of identification, this way you can be contacted if your dog goes missing, Just remember to keep your contact details on the chip updated.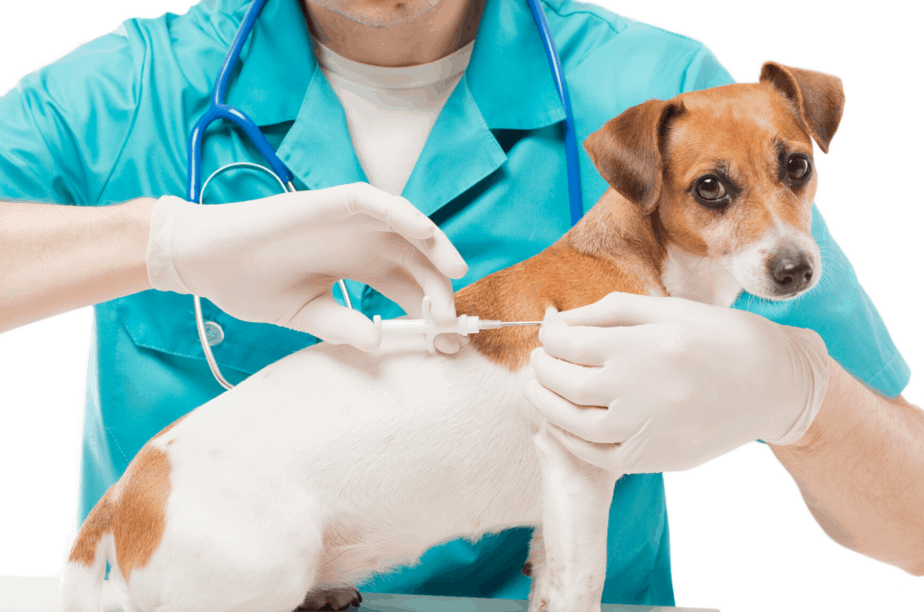 Dogs Vaccination
The next thing is your dog will need to be vaccinated against rabies, this is also another requirement to obtain your dogs passport or health certificate.
The rabies vaccination needs to be administered at least 6 months before you travel with your dog to New Zealand, then a rabies blood sample must be taken at least 3 months before you fly.
All dogs also require a heart worm and babesia gibsoni test, Dogs apart from those coming from Australia need a leptospirosis and brucella canis test as well.
You can check all this with you local vet. But do plan ahead because as I've mentioned above, the rabies vaccination needs to be administered at least 6 months before you travel so make sure you give yourself plenty of time.
Banned Dogs In New Zealand
Before you book your holiday for you and your dog to New Zealand, you first need to check and make sure your dog is allow in the country. because there are certain breeds that are banned and cannot enter the country.
The Dog Control Act prohibits the import of dangerous dogs to enter New Zealand, These's restrictions are in place to protect the general public and other animals. 
American Pit Bull Terrier
Perro de Presa Canario
Brazilian Fila
Dogo Argentino
Japanese Tosa
Taking A Dog To New Zealand On Airline
When it comes to flying with your dog to New Zealand you want to make sure you pick the right airline, there are all kinds of airlines you can use to travel with your dog, some will let you travel with your dog in the cabin, (and some won't) but this depends mostly on the size of your dog.
Now I've recently written an article called (10 airlines that accept dogs in the cabin) I'll leave the link below so you can check it out later, but in that article I basically run through 10 Airlines that accept dogs in the cabin and in the cargo hold and what the dimensions must be for your dog carrier or crate.
Here's an example: Say you want to use Air Canada, now they Accept dogs in the cabin that are under 22 lbs 10 kg this is including the dog carrier with the maximum dimensions of 21 x 38 x 43 cm. You can travel with two dogs on this airline but only one carrier per passenger in the cabin.
If your dogs and carrier exceeds the dimensions or weight limits above this is where they will have to travel in the cargo hold. Pet fees will apply.
Related Article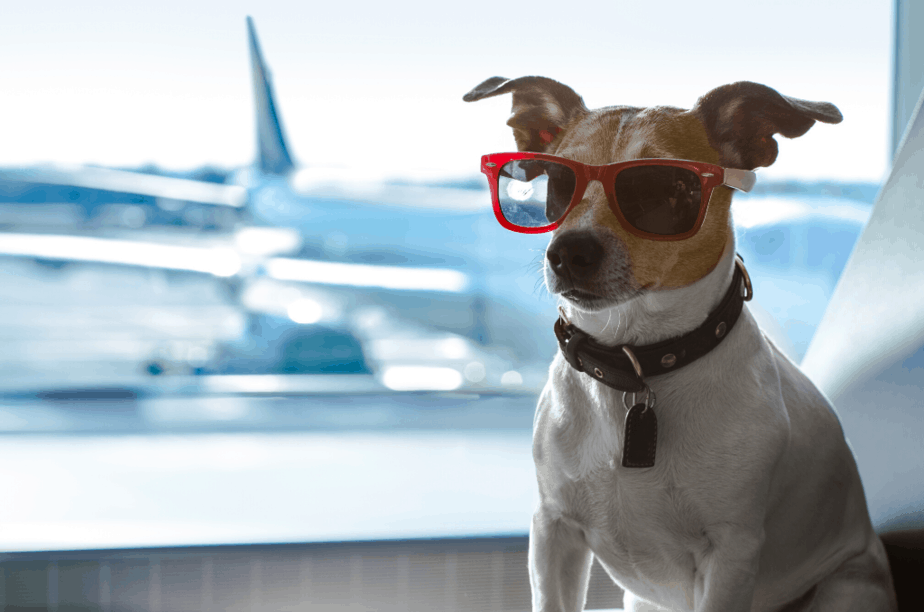 Dog-Friendly Beaches
Now there are plenty of dog friendly Beaches in New Zealand, and even beaches have rules and regulations for dogs. Here's one called Takapuna Beach in Auckland that's Located on the North Shore.
During the summer months your dog is allowed off the leash before 10 am and after 6 pm but only within that timescale.
Mt Maunganui is another beach in New Zealand that's dog friendly, again there are rules to use this beach your dog is require to be on leash at all times, but there are some stunning view to admire.
Also there's a great exercise area close by for dogs called Blake Park in Tauranga. So there's a couple of beachs where you can take your dog.
But it's always a good idea to find out what your closest beach is to your hotel and just double check to see what the rules are for letting your dog on the beach. After all you don't want to get in trouble on your first visit.
Dog Insurance
I always say this, but when travelling abroad with your dog , make sure you get dog insurance. Because you can never be to careful, if the worst is to happen and your dog gets sick or injured, your dog Insurance will take care of any expenses you might get for using a vet abroad.
Pet travel insurance covers most of the costs that may arise overseas like, say if your pet is lost or stolen your insurer can also help towards any advertising or reward costs to help find your dog, But hopeful it will never come to that.
If you're looking into getting Pet Insurance for you dog , the best way to do this is to search online and use a price comparison website to find the cheapest deal.
If you want more information about the Rules and Regulations for taking dog to New Zealand and where i got some of the information from, visit the New Zealand Government website.
Climate
Something else to consider is the climate when travelling with your dog to New Zealand, this is very important, because say your dog "like mine" is from the UK, and this means that my dog has adjusted to the climate and temperature here.
But in another country for example, where its much hotter than anything your dog has experience, then he or she may not be used to the heat. This is not to say you can't go to any hot countries with your dog of course you can, just be prepared and no what to expect.
One way to prepare for this is to simply download a weather app on to your phone and this way your know what the temperature and weather is like at all times in any country.