Spain can be an amazing place to visit with all the hot weather, and great food, Not to mention the history and tourist attractions the country has to offer. But with all the rules and requirements it can be quite difficult taking a dog to Spain.
Spain is not the best pet-friendly country, with a lot of dogs that are forbidden in some restaurants, the same as hotels. If your traveling with a small dog then this will make things much easier.
Still.. the vast majority even when traveling to any tourist attractions, your dog can still be turned away. This is not to say that you can't have a good time with your dog, of course, you can.
But by doing some research first and knowing what to expect before you travel can make the world of difference. So let's go through what the rules and requirements are…
Taking A Dog To Spain
So the first thing your need before taking a dog to Spain if you haven't got one already is a passport or a certificate of veterinary inspection (CVI) for your dog, you cannot travel abroad without one.
It's fairly straight forward to obtain a pets passport or certificate, all you need to do is call your local Veterinarian who can book an appointment and get the ball rolling.
The next thing is your dog must be microchipped, all the owner's information is stored on the micro-chip that way if the dog is lost when abroad, 'Then found' you the owner can be located quickly.
Then your dog will need to be vaccinated against rabies 21 days before you can enter Spain. The vaccine name the manufacturer, date, and expiry should all be recorded in the dog's passport that's been stamped and signed by an Official Veterinarian.
Flying With Your Dog To Spain
Now there are all kinds of rules to follow when Flying with your dog to Spain. Depending on which airline you use and the size of your dog there are some airlines that will let you fly with your dog in the cabin.
Air France Flights allow dogs and other pets that are under 8kg of weight this includes the dog carrier, with maximum dimensions of 46 x 28 x 24 cm in size with you in the cabin. Air France does recommend that you use a flexible bag for your own comfort during the flight.
All dogs must be over 10 weeks old to travel in the cabin and only one per passenger. Dogs weighing between 17-165 lbs 8-75 kg can be transported in the cargo. if your dog exceeds this they must be transported by freight.
If your not sure of any other airlines that will let you travel with your dog into the cabin, you should find this article below very helpful…
Related Article:
Using A Ferry
Taking a dog to Spain by ferry is another option. Depending on which ferry you use, For example, Brittany Ferries that travel from the UK have some Pet-Friendly ferry cabins you can purchase for a price.
When boarding the ferry a check in agent will require the following..
Your booking reference
Your passports (including the pet passports)
That your dog has a microchip
That you have a dog muzzled
Once these checks have been completed your dog's microchip will then be scanned by the agent, At this point, your dog will need to be muzzled at all times.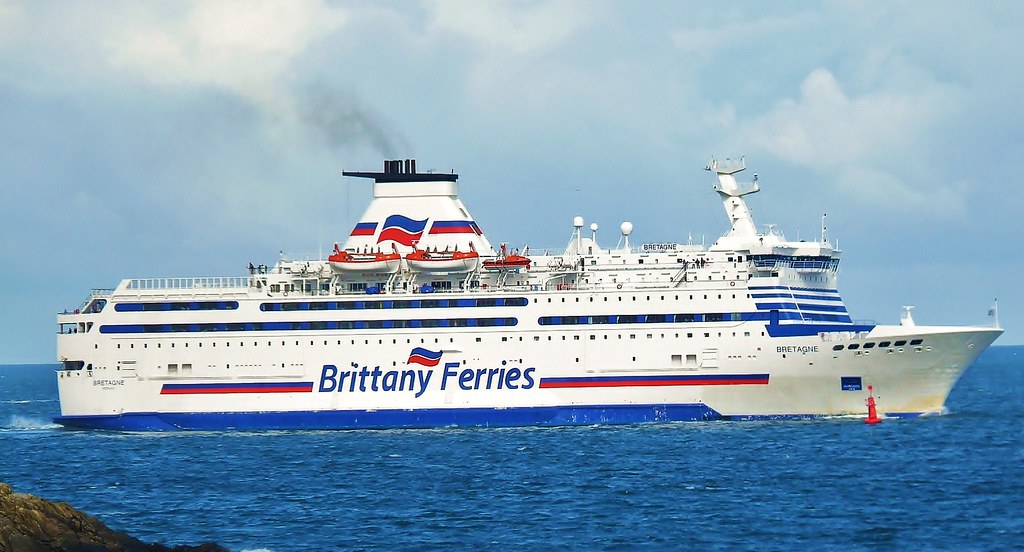 Banned Dog Breeds In Spain
The rules are different from other countries when dangerous dogs are involved, with Some dog breeds that are required to wear a lead and muzzle at all times.
Anyone that owns theses Banned Breeds Of Dog when entering Spain must have an appropriate license this is the law under article 3 of the Royal Decree 287-2002 of 22 of March 2002.
Pit Bull Terrier
American Staffordshire Terrier
Doberman Pinscher
Akita Inu
Rottweiler
Dogo Argentino,
Fila Brasileiro
Tosa Inu
Staffordshire Bull Terrier
Dog Friendly Beaches
Not all beaches in Spain are strictly forbidden for dogs, There are some sections of beaches you can use, For example, Llevant Beach that's located in Barcelona is dog friendly.
There your dogs can use the beach, However that section is fenced-off from the rest of the beach, this is so dogs can't run around freely off the lead.
You're also responsible for cleaning up any mess that your dog leaves behind to keep the beach clean and the surrounding water. There are some drinking fountains and showers available for your dog.
Llevant Beach is huge that stretches 1.2 km and features clear blue water ideal for swimming and any water sports. You can rent Jet Skis and explore the coastline, there's water banana boats, rafts, paddle boats if you're there with your family.
There's also a number of cafes, restaurants, and shops on the beachfront. you have access to toilets and showers, medical care, and beach bars.
Safe Temperature For Your Dog
When taking a dog to Spain you need to consider what the climate is like, That it's a safe temperature for your dog, For example, My dog was born and raised in the UK and has adjusted to the temperature here so he's used to this climate.
But when traveling to another country where it can be hotter than anything your dog has the experience, Then this can be quite uncomfortable for your dog and in some cases can be fatal if you're not careful.
Always check the weather in the country you plan to visit, and these are days it's not a hard thing to do, You can simply download a weather app on your phone and this way your know what the temperature and weather are like at all times in any country.
Pet Insurance For Your Dog In Spain
Before taking a dog to Spain you should always consider getting Pet insurance for your dog that can cover much of the expenses, In case of an injury or illness, Just to be on the safe side.
If you're looking into taking out a Pet Insurance for your dog you can either go direct to any providers online or use a price comparison website to find the cheapest deal.
Pet travel insurance can cover several costs that may arise overseas like any vet fees in case of an injury or illness. Or if your pet is lost or stolen your insurer can also help towards any advertising or reward costs to help find your dog.
If your holiday is canceled or your trip cut short because your dog has passed away or needs urgent treatment your insurance provider can cover you for this.
Upon Arrival With Your Dog In Spain
To keep your dog safe, It's always best to find a local vet as soon as possible. The Veterinarians are well trained in Spain, Many provide 24-hour emergency service, with most vets that speak both English and Spanish.
But the key thing once you're finally in Spain with your dog and family just enjoys yourself's, Have a great time, Make the most of it, Take as many photos and videos as you can with your dog, Because when your children get older, they will look back and cherish these moments.