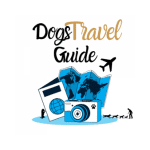 8 Best Waterproof Dog Coats With Underbelly Protection
This post contains affiliate links. As a result, we may earn a small commission when clicking on any of the links at no additional cost to you.
Dogs naturally have a thick furry coat that helps protect them against the harsh winter, but, this is not always enough when out for long periods of time or for any outdoor winter exercises. This is where dog coats and sweaters are used that help keep your dog warm.
However, the problem with some of these dog coats is they do not provide ample protection in some areas and can attract water when raining, which can end up having the opposite effect.
So to tackle this issue, waterproof dog coats with underbelly protection were made, that are designed to work seamlessly in all kinds of situations and will help keep your pooch warm and dry on those harsh cold winter days.
8 Best Waterproof Dog Coats With Underbelly Protection
1. Ancol Muddy Paws Coat with Underbelly Protection
Ancol is well known in the territory of dog accessories, and they deal in collars, leads, and now in dog coats. Ancol has made the dog coat keeping outdoor in mind, and so if you go on hiking or camping often, then this is for you. The color of the dog coat also helps in hiding mud and dirt on the dog jacket.
This dog coat also comes with reflective edging tape, which makes it great for nighttime walks where the visibility is low. Another advantage of this coat is that it comes with chest and underbelly protection to keep your dog warm and dry.
2. Weatherbeeta Reflective Waterproof Dog Coat
This coat is also among some of the best dog coats available on the market. This coat comes with chest and underbelly protection, which is lightweight and comfortable for the dog to move around in.
Along with great protection against water, it also boosts reflective piping, which is great for nighttime walks and makes your dog visible at night. This parka also comes with harness holes for easy handling of your dog

3. SelfLove Waterproof Dog Coat
This waterproof dog coat has been designed keeping simplicity in mind that features a Velcro design for an off/on chest strap that is easy to handle.
This dog coat also boosts a collar around the neck to ensure protection from any wind and rain. The elastic section of the coat around the belly ensures that no water can get in through the jacket. The collar feature is one that is not very common in dog coats.
4. Zellar Waterproof Dog Coat With Underbelly Protection
This is a 100% waterproof coat for dogs which has been made keeping the comfort of the dog in mind with access holes for lead and harness.
The back of this dog features reflective piping, which makes it easy to locate the animal. This dog coat also features a hood over the head for complete protection. The feature that differentiates this coat from others is the small space for storing things.
5. HiGuard Dog Coats with underbelly protection
HiGuard offers 100% protection against water. This dog coat keeps the dog warm and dry with material that is comfortable and breathable for the dog.
This design also boasts a reflective backplate, which can help in locating the dog at night. This design also comes with access holes for harness or leash. Along with all these design points, it's also easily cleanable by the washing machine, and it is also easy to maintain.
6. DJANGO City Slicker Water-Repellent Dog Raincoat 
The Django dog jacket is 100% waterproof, lightweight, and is equally effective in a summer rain shower or winter snowstorm. The interior layer is 100% sport mesh cotton, an extremely soft, strong, and durable fabric that offers extra comfort and flexibility.
Designed with a leash portal to incorporate your favorite dog's harness and leash attachment. This dog coat can withstand water, sand, mud, and is machine washable.
7. Cold Winter Dog Pet Coat With Underbelly Protection
The cold winter dog coat is great if you're on a budget. It's very affordable and available in six colors. The jacket is made from polyester and cotton, which has a soft warm inner layer.
This coat fully protects your dog with Underbelly Protection that can keep them warm in very cold conditions and is suitable for all size dogs.
8. SCIROKKO Dog Vest Winter Coat With Underbelly Protection
The Scirokko dog winter coat is perfect for the autumn and winter hikes that will keep your dog warm throughout their walks. It's made from creative exquisite stitching, with easy velcro closure making it effortless to take off and put on.
The warm fleece lining is soft, comfortable, and is able to maintain the dog's temperature. This dog winter vest is available in a wide range of sizes and is machine washable.
Things To Consider Before You Buy
There are some things to consider when buying a waterproof coat for your dog. The decision to select a particular jacket comes with a lot of doubt as multiple dog coats are available from various manufacturers.
The coat's size varies depending upon the manufacturer, which further creates difficulty in choosing the right fit. Then there is also a matter if your companion friend is small or large for his age and so the right fit is the most crucial thing to look for.

Aside from the size, the coats also come with additional features which make them exceptional and comfortable for your pet and you. Here are the most crucial elements to keep a lookout for when choosing a dog coat.
Functions to look out for in a dog coat:
Before choosing the right fit for your dog, you should also keep in mind that the coat must have a perfect design and should provide protection all around, and should include the underbelly while keeping your pooch comfortable.
Some of the coats provide excellent protection, but they also hinder your furry friend's movement and make them uncomfortable. The dog will also let you know about being uncomfortable in the coat.
Some of the waterproof coats have solved the issue by having an adjustable strap, and by merely tweaking it, you can have a perfect for your dog. Some of the other features that you would be looking for in your waterproof dog coats with underbelly protection are:
Protection for chest:
Chest protection plays two vital roles; one is preventing water from seeping in the jacket and making your buddy wet, and the other is to avoid the cold breeze from going to your pet as the cold breeze after your dog being wet can be severe for his health.
Underbelly protection:
This area should not be overlooked; even when it is not raining, the undercarriage of your furry friend can get quickly drenched as the water on the road splashes and makes the underbelly wet.
Protection for legs:
This feature is not a crucial thing to look for, but it can be important for small dogs to protect the legs that can save a lot of your time when you want to dry or wash your dog after a long walk. However, you should keep in mind that most of the coats do not offer leg protection.
How To Measure And Fit A Waterproof Dog Coat With Underbelly
Best Materials Used For Waterproof Dog Coats
A waterproof dog coat with underbelly protection is only as good as the materials used in making it, and so high-quality materials are a must when you want to keep your dog dry and warm.
Some of the best materials available in dog coats are nylon and polyester. Although the nylon or polyester makes us sweat, which is not a problem in the dogs as they do not sweat.
Some of these materials' alternatives are tinsulate, Goretex, and other fabrics made up of the PTFE membrane.
Keep in mind that manufacturers make many claims, but what you want to look for is a waterproof tag and not any other tag like water-resistant or splash-proof as these types of materials do not provide full protection against prolonged contact with water and makes your dog wet.
After the materials, other things come into play like a filling, lining, stitching, and harness points of waterproof dog coats with underbelly protection.
Filling:
Most of the waterproof dog coats come with less stuffing, which makes the coat useful in most situations and environments.
However, if you live somewhere with cold weather, you will have to consider a dog coat with more padding making it better for snowy places.
But you might want to keep the stuffing to a reasonable amount as dogs can handle the cold weather a lot better than humans.
Stitching:
Dogs are known to be energetic and mischievous and running through the bushes, puddles, and sand are some of your dog's favorite activities, which causes wear and tear to the waterproof coat.
There are multiple stitching available in the dog coats, but the one that stands the test of time is double-stitching.
The double-stitching is typical for the US and UK products, but people tend to save money by buying the single-stitched coat from China, which causes them more money in the long run.
Lining:
The waterproof coat comes in a lot of lining, but one of the best ones to be used is fleece as it can soak water quickly, and so if any water gets inside the coat or on the fur of your adorable animal, the wool can act as a towel.
There are unique fleece towels available for these purposes, and so fleece lining would work best.
The hole for harness:
If you own a dog that likes to pull or is mischievous, this is one thing to look for when buying a waterproof coat for your dog. You need to check the harness holes in the jacket to be in control when you are on an outing with your dog.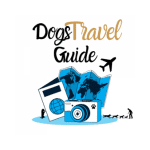 Related Article
Conclusion

There are multiple dog coats available by multiple manufacturers, which can cause a lot of confusion for someone who is still searching for the right dog coat that's comfortable for his furry friend and something that can last a long time.

We have experimented thoroughly and have written down everything best to our knowledge about the waterproof dog coats with underbelly protection.
With the help of this guide, you should be able to decide on everything from the materials to filling, down to the lining of the coat.
We believe that whether you live in a warm place or a cold place, underbelly protection is a must as the stomach gets seeped in water the most.