There are three main things you need to think about when looking for a dog seat for a motorhome. These three things are safety, comfort, and most importantly protection. Luckily most dog car seats today are designed with all these features in mind.
Dog car seats are an excellent way to preventing any unnecessary accidents by keeping your dog secure while driving. However, as you know motorhomes are not cars, and finding the best dog seat for a motorhome can be a challenge. 
This is due to the number of dog seats available on the market today and by going through each one checking the price and reviews, can be very time-consuming.
So to help you with this we have reviewed a number of dog seats and booster seats to find the best, highest quality, and most comfortable seats available, based on their prices, design, and customer rating.
We have narrowed the list down to just 5 dog car seats, that are perfect to use in a motorhome.
Best Dog Seat For Motorhome
1. PetSafe Solvit On Seat Car Booster
The PetSafe Solvit On Seat Car Booster is perfect to use in a motorhome. This dog seat is designed with the pet's safety in mind that can integrate the car or motorhome seat belt for extra protection.
This dog seat has strength-rated safety to withstand up to 900 kg and features a rigid internal structure, that will keep your dog safe and secure.
The interior is padded and spacious making it very comfortable for your dog, especially on long drives like in a motorhome.
2. Zellar Pet Car Booster Seat
The Zellar pet booster seat is another great example of a dog seat that's perfect for cars and a motorhome. It's great for keeping any excited dog in there seat with a safety leash that firmly attaches to the carrier.
This dog seat is strong, durable, and can hold any loose fur or dirt from any muddy paws great for keeping your motorhome nice and tidy.
The seat is made of waterproof 600D polyester, breathable netting, thick webbing, and suitable for small dogs under 8 kg/17 lbs.
3. Kurgo Booster Seat for Dogs
The Kurgo Booster Seat has a unique hangs on bucket design and once the booster seat is strapped onto the car or motorhome seat the dog is high enough to see out the window.
The dog seat is equipped with a seat-belt tether that's adjustable and easily attaches to any dog harness to keep your pup or small dog in his seat.
Kurgo boosters hold dogs up to 13 kg but are recommended for dogs up to 9 kg since 13 kg dogs that comes with a hassle-free lifetime warranty against any defects.
4. Legendog Dog Car Booster Seat
The Legendog Dog Car Seat is made from high-quality waterproof polyester, equipped with soft dirt-proof wool lining and a nice cushion for extra comfort great for long journeys in the motorhome.
This dog seat is equipped with plenty of storage that has two small pockets in front and two big pockets either side for storing pet food, water bottle, water bottle, toys, and other accessories.
This seat is recommended for small dogs and puppies which can hold up to 16kg weight and also comes with a 1-year warranty.
5. Tooley Dog Car Seat
No products found.
The Tooley Dog Car Seat is made from high-quality oxford fabric that's waterproof and scratch-resistant and is great for protecting your seats in the motorhome.
The dog seat is designed with 4 strong hook and loop fasteners for quick installation and removal. There are also 3 eco-friendly boards that ensure the sides will not fall in.
This dog seat also comes with a 100% satisfaction guarantee and offers a 100% money back or replacement service.
Why Have A Dog Seat In Motorhome?
Now according to The Highway Code when traveling with a dog or any pets in a moving vehicle, they cannot distract you while driving. It's the driver's responsibility to make sure the dog is restained and secure before setting off.
The Highway Code Rule 57: When in a vehicle make sure dogs or other animals are suitably restrained so they cannot distract you while you are driving or injure you, or themselves if you stop quickly. A seat belt harness, pet carrier, dog cage, or dog guard are ways of restraining animals in cars.
So when fitting your dog seat in the motorhome make sure the seat and dog are fully secure. Now, dog booster seats are the best to use for your dog and will fit in a motorhome depending on the model.
The great thing about using booster seats is this can also help your dog see out of the window in the motorhome, keeping them happy and comfortable during the long road trip.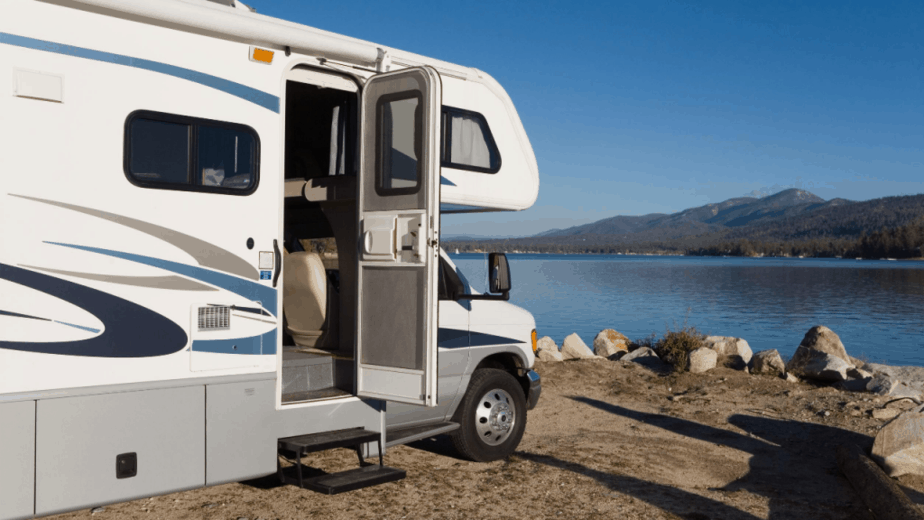 What is a dog booster seat?
A dog booster seat gives your pooch a safe place to ride during a long road trip. The booster seat is able to lift your small dog up high enough so that they can see out of the window, and enjoy the view which all dogs love doing.
Booster seats have a fully padded interior that keeps your dog comfortable and relaxed. They are also very easy to remove and clean.
The booster seats are designed with tall sides and adjustable security leash to keep your dog secure, while the low front makes it easy for them to jump in or out.
If your looking for something that is super soft, safe and secure, and at the same time keeping your dog calm and relaxed then your best option would be the dog booster seat.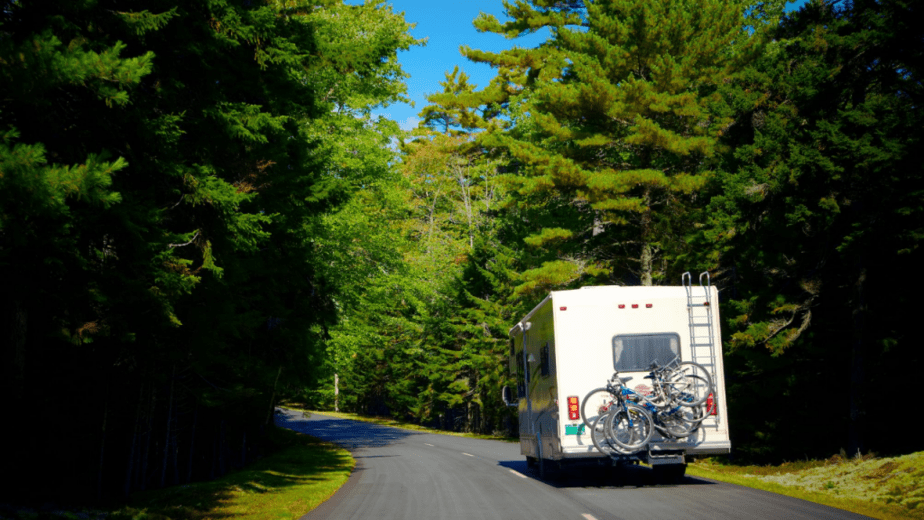 Important Features to Consider
It's very important that you pick the correct size for your dog. If you find that the dog seat is too small then this can be very uncomfortable for your dog.
If the dog seat is too big then you might find that you cant secure the dog correctly which can be very unsafe and lead to injuries.
Before you buy a dog car seat for your motorhome always check the measurements make sure it's large enough to fit your pooch.
If you have a larger dog, then a harness and seat belt is your best option. To get the maximum protection you can combine a dog seat with a harness, however, this is completely optional.
Related Article
 Truelove Dog Harness Top 8 Full Review
Conclusion
So when looking for the best dog seat for your motorhome the best option would be to get a booster seat. Not only will this give your dog the best view but they are designed for safety, comfort, and most importantly protection.
Most seats are designed for small dogs in mind so if you have a large dog then it's best to use a harness and seatbelt to keep your dog secure.
Having a dog seat is also a great way to train your dog to sit still and behave, especially when they're young and untrained. Because we know living with a well-trained dog is far better than the alternative.
Just remember to double-check the measurements before you buy, the last thing you want is a dog seat that either too big or too small.
And finally, always make sure the dog seat or booster comes with a 100% money guarantee just in case and for peace of mind.