When traveling with your dog in a motorhome it's very important to have enough dog accessories to make them as comfortable as possible. After all your dog is family so you want to make sure your dog has everything they need when they need it.
As we know dogs can get very restless especially when in confined spaces for long periods of time. So by stocking up your motorhome with some of these dog accessories can help make there trip more enjoyable.
To get an idea of what dog accessories can help make your four-legged friend more comfortable below is a list of 15 Motorhome Dog Accessories that you should find interesting.
1. Alfheim Nonslip Rubber Backing Front Seat Cover
Alfheim Nonslip Rubber Backing Front...
UNIVERSAL FIT--This front seat dog cover is measures 22.5x20 inches in size to fit all cars, trucks and suvs....
NON-SLIP--The features of this front seat dog cover is the anchors, that hold it securely in place, and it has...
EASY TO CLEAN--When the front seat dog cover gets dirty, you can just remove it with ease and launder it in...
HIGH QUALITY--Our dog front seat cover is made by the FINEST MATERIALS: top oxford which is GOOD ABRASION...
CONVENIENT TO USE--Our front seat dog cover is EASY TO INSTALL with the adjustable headrest straps and quick...
We are no stranger to the mood swings of the dog and as the mood of your adorable pooch changes, he starts to bite and claw at the seats which can be devastating for your motorhome.
So using this Alfheim Nonslip Seat Cover is a perfect dog accessory for your motorhome, the material is of excellent quality which provides full protection of your seats.
Not to mention, it has a slip-proof surface so in case of any sudden breaking your dog doesn't keep slipping off the seat. This seat cover also comes with an anchor and best of all, it is easy to clean and can be washed in a washing machine.
2. Earth Rated Biodegradable Dog Poop Bags
Sale
Earth Rated Dog Poop Bags, Guaranteed...
BAG POOP BETTER: 9"x13" doggy bags keep your hands safe, and odor contained. More than enough capacity for...
EARTH FIRST, PROFIT SECOND: 270 premium pet poo bags are included in each order. A total of 8 rolls that each...
STRESS-FREE WALKS: Poop doesn't smell like roses: Our odor blocking lavender-scent locks in that stank for...
PAIR WITH DISPENSER: Each bag roll comfortably fits in your pocket, but customers prefer to pair Earth Rated...
WHY EARTH RATED? We're a Canadian company with top-notch customer service, always ready to help! Plus all our...
We all know how much of a mess it can be if your dog needs to take a trip to the toilet while you are traveling. And so a poop bag comes in very handy.
These Biodegradable Dog Poop Bags are a must-have if you are planning on taking long road trips in your motorhome, and especially if you're walking your dog.
"But" the real benefit of these bags is that they are biodegradable meaning they are 100% recyclable and the lavender smell of the bags cancel out the fumes of your dog.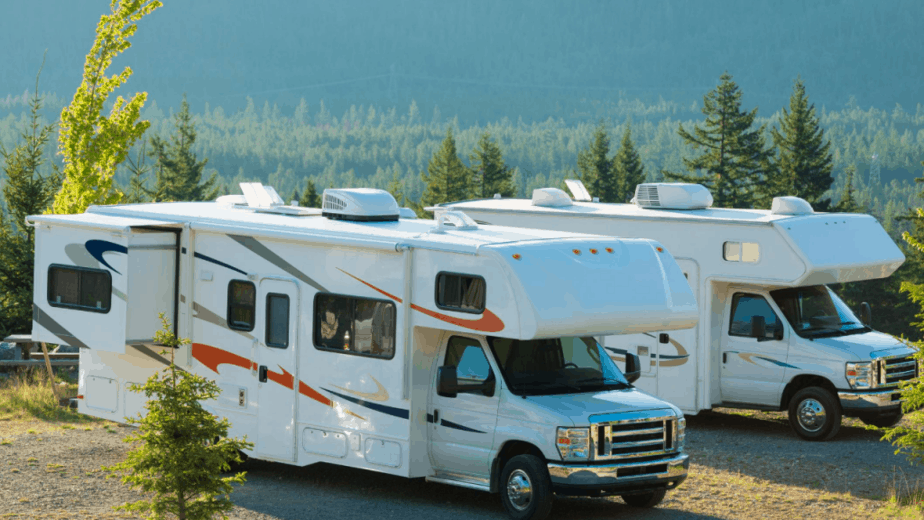 3. SWIHELP Dog Booster Seat 
SWIHELP Dog Car Seat Puppy Portable Pet...
FOR SMALL DOG CAR SEAT-40 X 32 X 24 cm, Suitable for dogs cats and other pets less than 6kg puppy The dog car...
STURDY SUPPORT AND FALLING PREVENTION-Sturdy PVC frame bars ensure the whole seat is in shape at all time, you...
CONCENTRATE ON DRIVING DOG CAR SEAT - The dog car seat booster design with three safety belts ( two fixed to...
DURABLE WATERPROOF DOG CAR SEAT- high quality dog car seat The pet puppy car booster Made of high quality...
EASY ASSEMBLE FOLDABLE DOG CAR SEAT-Detachable board make clean more easy. When you not use it, fold it, just...
Although you might not see the benefit of this SWIHELP Dog Car Seat at first, it can be pretty useful for your furry friend when traveling in a motorhome, or car, no matter what breed of dog you have.
This carrier is especially handy for someone who has a small dog. You can also use it when your dog is tired or if doesn't like to travel to new places.
The booster seat is designed with three safety belts to keep your dog safe while driving.
It's made of high-quality waterproof 600D oxford, and PVC air circulating mesh which allows your dog to breathe smoothly.
4. Arf Pets Self Cooling Mat
Arf Pets Dog Self Cooling Mat 27" x...
BEAT THE HEAT – Keep your pet cool and comfortable with this solid gel self cooling mat. Your dog unleashes...
SIMPLE, POWERFUL COOLING – With a solid gel interior, this cooling mat provides cooling relief for your dog...
100% SAFE – This cooling pad is lab-tested and proven to be completely safe for every member of your family....
VERSATILE COMFORT – Bring this mat anywhere to help your dog beat the summer heat. Place this cooling mat in...
GET THE PERFECT FIT – This solid-gel cooling mat is 27" x 43" and supports dogs up to 80 pounds to give...
Now, this Arf Pets Self Cooling Mat is perfect for a hot day or if you're traveling to a hot place in your motorhome.
If your dog starts to feel warm, this is a perfect tool for him to relax.
This bed has a self-cooling gel that makes up for a cold mat for your dog. The materials used in this mat are non-toxic and safe for dogs. Another advantage of this mat is that it can be used as a regular bed for the dog as well.
5. JUYOO Dog Treat Toy Ball
Having this JUYOO Dog Treat Toy Ball is a great way to keep your dog entertained because as we know spending a significant amount of time in the motorhome can get to your dog.
The ball is also a good stress reliever toy so that he doesn't take out his frustration on you or your furniture.
6. SEACPRO Silicone Portable Dog Bowls
Sale
SeacPro Portable Collapsible Foldable...
【SAFE FOOD GRADE MATERIAL】Made with food-grade and BPA-free silicone that offers the pet owners the safest...
【PERFECT FOR PETS IN ALL SIZES】Retractable silicone bowls are expandable to three different heights. Bowls...
【PORTABLE AND EASY TRAVEL】The case comes with a 52 inch (130 cm) shoulder strap which makes the user easy...
【ECO-FRIENDLY & DURABLE DESIGN】Two eco-friendly and reusable silicone material feeding bowls allow users...
【EASY TO CLEAN】The silicone bowls are attached to the carrying case with Velcro. The bowls can be easily...
These SEACPRO Silicone Portable Dog Bowls are perfect for traveling. As we all know that it can be hard to feed your dog on a trip and so this non-toxic mat comes into play.
You can take this mat everywhere. All you have to do is unroll the carpet to reveal two cups, one for the food and other for water. This mat is also easy to clean.
7. RV/Dog Safety Temperature & Humidity Sensor
Waggle RV/Dog Safety Temperature &...
🔔◆SUBSCRIPTION REQUIRED◆: Waggle Pet Monitor Cannot Be Used Without A Subscription Plan. The...
📲 INSTANT ALERTS ON YOUR PHONE: Get Alerted - Not Alarmed. Keeping An Eye On Your Dog's Safety Is Now...
🎯 ACCURATE AND ALWAYS ON: Real-Time Updates On Temperature, Humidity, And Heat Index Reading, Without...
🚐 CONVENIENT FOR TRAVELING: Carry Or Mount In Your RV/Car, Anytime, Anywhere And Monitor The Environmental...
🔋 INTERNAL BATTERY: Comes With A Built-in Rechargeable Battery. Get Peace Of Mind Both On The Roads Or...
When your traveling in a motorhome (RV) it will most likely be in the summer and as we know dogs don't do well when it's too hot! This is where have temperature and humidity sensors can make all the difference.
8. Car tote bag (Easy Storage)
Amazon Basics Felt Baby Diaper Caddy...
Diaper caddy helps keep baby essentials neatly organized; ideal for the nursery or car
Multiple compartments accommodate diapers, baby wipes, onesies, booties, toys, and more
Made of high-quality felt; 2 large loop handles for easy carrying
Versatile design also works well as a thoughtful baby-shower gift or as a book/toy organizer for road trips
Measures 13 by 9 by 7 inches; backed by an Amazon Basics 1-year limited warranty
We know that this is used for the diapers and feeders of the babies, but this Car Tote Bag is not something to be overlooked. Think of it this way, what if your dog needs to go to the toilet?
Then you find out that you have no pooping bags left and you have to stop in the middle of your trip?
Or maybe your dog is hungry, and the treats are nowhere to be found? This is where the tote bag can save you from a lot of hassle.
9. Microfiber Cleaning Cloths
Sale
Best Microfiber Cleaning Cloths – Pack...
BUY IN BULK & SAVE - 50 INDVIDUAL UNITS IN 5 DIFFERENT COLORS - 10 of Each: Green, Yellow, Blue, White, and...
SCRATCH RESISTANT TECHNOLOGY - Will not scratch Paints, Coats, Glass, or any surface! Gentle enough to be used...
HIGHLY ABSORBANT - QUICK-DRY DESIGN - No Streaks and Lint Free! Clean Dirt & Debris without any harmful...
Washing Machine Friendly - Can be reused Hundreds of times! Rinse and Reuse - Saving You Even More Money!
Microfiber Towels are great motorhome accessories that are known for their ability to soak up a good amount of water and become dry quickly, just in case your dog has any accidents.
10. Dog Life Jackets
Sale
Outward Hound Granby Splash Orange Dog...
SIZING BASED ON GIRTH: Dogs come in all shapes and sizes. Whether your dog is short and stout or long and...
SPLASH WITH SAFETY: The Outward Hound Granby Splash life jacket for dogs is designed with bright colors and...
NOVICE & EXPERIENCED SWIMMER-FRIENDLY: The Granby Splash dog life jacket is constructed with ripstop material...
SINGLE RESCUE HANDLE DESIGN: A top grab handle makes it easy to restrain and lift your dog out of the water...
PLAY IT SAFE: No pet accessory is indestructible. Do not leave with unsupervised pets. Remove and replace if...
This accessory is the last, but it certainly is not the least of the motorhome dog accessories.
There are times when during a trip you are feeling pretty adventurous, and you see a river where your dog wants to jump in.
"But" maybe your dog cannot swim, and this is where you need a Dog Life Jacket and can be pretty handy for some of those times where you never know what you are going to encounter.
11. Dog Paw Cleaner
Dog Paw Cleaner for Dogs Large/Petite...
The large dog paw cleaner with silicone washer measures 6.5 inches tall and 4.4 inches wide, it is perfectly...
Easy to use and carry, The dog paw cleaner advantages are very easier to disassemble and install than other...
Completely safe and painless, The dog paw washer use environmentally-friendly silicone bristles, soft and...
Dog foot washer cup perfect for Dog parents who are sick of muddy floors/Homeowners that want to save their...
100% REFUND : Customer Satisfaction is our goal. If you have any questions or concerns with the pet paw...
Another must-have motorhome dog accessory is the dog paw cleaner. As we know a dog's paw gets very dirty and the last thing we want is the inside of our (RV) motorhome covered with muddy paw prints.
The dog paw cleaner is great for removing any dirt from their paws and can be used on large breeds like bulldogs, german shepherds, golden retrievers, huskies, and so on! 
12. PetFusion Premium Pet Blanket
PetFusion Premium Dog Blanket, Cat...
ULTRA SOFT & COZY: (I) 100% polyester Micro Plush blanket is great for puppies & kittens! (II) Environmentally...
PROTECTS FURNITURE/PET BEDS: (I) Protect your furniture from scratching, clawing, & unwanted pet hair. (II)...
PREMIUM MATERIALS & CONSTRUCTION: (I) Premium Shed (pill) resistant fabric. (II) Dense fibers produce a...
DOUBLE LAYER REVERSIBLE: (I) Medium or light gray, you choose! Our pet blankets for dogs perfectly blend...
Having this PetFusion Premium Blanket is perfect for keeping your dog warm and is great for drying off when they are been swimming. Not only that but this blanket will protect the seats in your motorhome from any muddy paws or unwanted dog hair and is machine washable.
13. Non-Spill Dog Bowl
When out in your Motorhome your dog will get hungry, so you will need a Non-Spill Dog Bowl, just in case of any bumpy rides. This dog bowl is great for all forms of travel. Which can eliminate spills and reduces your pet's slobber by up to 90%.
This road Refresher travel bowl can be filled with water and then safely left within a car or motorhome so your pet has access to fresh water whenever he wants.
14. Dog Bathrobe Towel
Geyecete Dog Drying Coat -Dry Fast Dog...
1.THE FAST & EASY WAY TO DRY YOUR DOG - The Premium Microfibre Doggy Drying Device is the easiest and most...
2.FAST ABORBENT AND QUICK DRY: This bathrobe is very soft and ultra absorbent. It shows much better water...
3.WIDE RANGE - Making drying your pooch effortless and prevents the chance of shaking themselves off in your...
4.RANGE OF SIZES FOR ALL BREEDS - Regardless of whether you have a tiny Terrier or a large Labrador, We have...
5.EASY CARE –Suitable for both machine washing and tumble drying too. Wash before first use to avoid any...
Dogs love to get dirty especially when in new areas so cleaning your dog will become a regular thing while on holiday. After all, you don't want dirt or lose dog hair in your motorhome right?
So by using this super-absorbent Dog Bathrobe it will help dry your dog and you don't about wet floors or furniture in your motorhome.
15.  Hyperfetch Ultimate Throwing Toy
Sale
All for Paws Dog Automatic Ball Launcher...
Design for Fun: All For Paws Interactive Ball Launcher is an automatic fetching machine that can be used by...
Launch Distance Adjustable: The ball launcher can launch the ball 10, 20 or 30 feet, which can easily be...
3 Tennis Balls Included: Please ONLY use our All for Paw 2 inch tennis balls to avoid function disability,...
ADVICE OF USE: Always supervise your dog while playing. Some toys may be inappropriate for your dog. Remove...
MONEY BACK GUARANTEE: Your satisfaction is our priority. All our products are backed by 1-year warranty,...
The Hyperfetch Ultimate Throwing Toy is perfect for keeping your dog busy while you set up camp. Because you know the first thing your dog will want to do is go for a run and using this automatic ball launcher will keep them entertained without having tired harms.
This hyper fetch Launches the ball 10, 20, or 30 feet, which can easily be changed, and can load 3 tennis balls for endless fun.
Would My Dog Like To Travel In A Motorhome?
This can be a hard one to answer as every dog is different. But overall most dogs love traveling and exploring new places and would be happy to be in a motorhome long as they can get comfortable.
However, dogs can get bored quickly on long road trips this is where having some of these Motorhome Dog Accessories above can keep them happy and most importantly comfortable.
Keeping destination in mind

While we don't object to exploring unforeseen lands, it's always best to know where you are going and where to stop and what are you going to do at that specific stop.
Even though all this planning is hectic and it takes away some of the fun (mainly because it is all going as planned), but in our experience, that is the best way to travel with your dog.
Planning can assure comfort for you and him especially in a motorhome, which is also a part of enjoying your vacation. a trip with unnecessary worrying can also lead to bad memories for everyone.
Restock Your Supply
Before heading on the road, It's always best to go to the store and restock anything that you are missing in your motorhome or anything that needs to be refilled.
No matter how small or unnecessary because no matter how much you plan for your trip, there are some parts that do not go your way and so it is vital to prepare for this.
Law On Dogs In Motorhomes
Always make sure you're up to date and follow the laws when it comes to traveling with your dog especially in a motorhome or when stopping for a break. Now, the law does vary depending on which country you reside in.
Take the United Kingdom for example, Did you know that it's now law that your dog cannot be a distraction to the driver when traveling in a car or motorhome.
The Highway Code Rule 57
When in a vehicle make sure dogs or other animals are suitably restrained so they cannot distract you while you are driving or injure you, or themselves if you stop quickly. A seat belt harness, pet carrier, dog cage, or dog guard are ways of restraining animals in cars.

www.gov.uk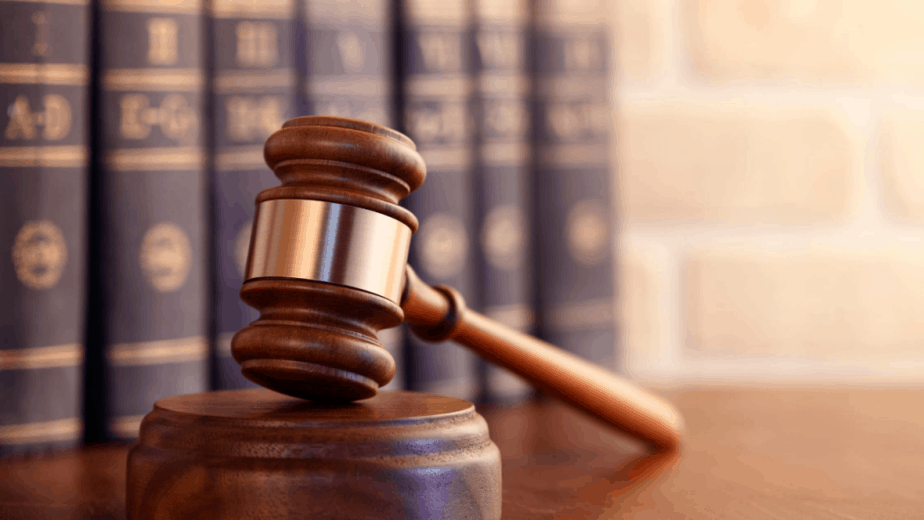 Cleaning Up After Your Dog
It's also the law in the UK to clean up after your dog or you could face a hefty fine! This is where the poop bags can come in handy. Again the laws do vary with each country but here is a quote is taken from the Environment Law website.
In England and Wales, local authorities can introduce public spaces protection orders, making it an offense not to clean up dog mess in certain areas. Under those orders, a person who doesn't clean up after their dog may face an on-the-spot fine of up to £80.

www.environmentlaw.org.uk
Conclusion
In this article, we have guided you through some of the essential motorhome dog accessories that we feel you must have at all times.
Some of these accessories may seem like a little too much, but if you travel often in your motorhome then you would know the importance of having some of these at your disposal for a nice, comfortable trip for both you and your dog.
Related Article