Snub-Nose Dogs or Brachycephalic Dogs are an extremely popular breed due to their distinctive appearance. They are cute, playful, human-like and build a great bond with their owners. However, the struggle of having a snub-nose dog comes when you are planning to take a flight with them.
Taking snub dogs in airplanes is a real big deal. This breed has a shorter nose than the regular snout. And this condition of them classifies as Brachycephalic. Snug dogs with the brachycephalic condition often suffer from neurological issues (due to generally compressed skull shape) and respiratory problems (due to a shorter nose). While the former condition is less specific, the latter can make it difficult for these dogs to fly.
Can you fly with brachycephalic dogs?
Well, You can Fly with snub-nosed dogs provided with some guidelines, SnubNose Dogs or Brachycephalic dogs are highly prone to respiratory conditions. They don't breathe as generally as other dogs and us humans. This condition makes it difficult for them to take a flight, especially the long-distance ones.
Snub nose dogs, though, can fly but the process might get really challenging for them. Because of their small nose and breathing abnormalities, they become vulnerable to the change of air quality, pressure, and flow inside the airplane. The process becomes more complicated during extreme weather conditions (too hot or too cold).
That is why a number of airlines worldwide have banned flying with a snub nose dog. The primary concern of airline officials is that if a dog gets physically unfit during the flight, arranging critical care might get tricky. This can lead to significant health issues in the dog and sometimes even death.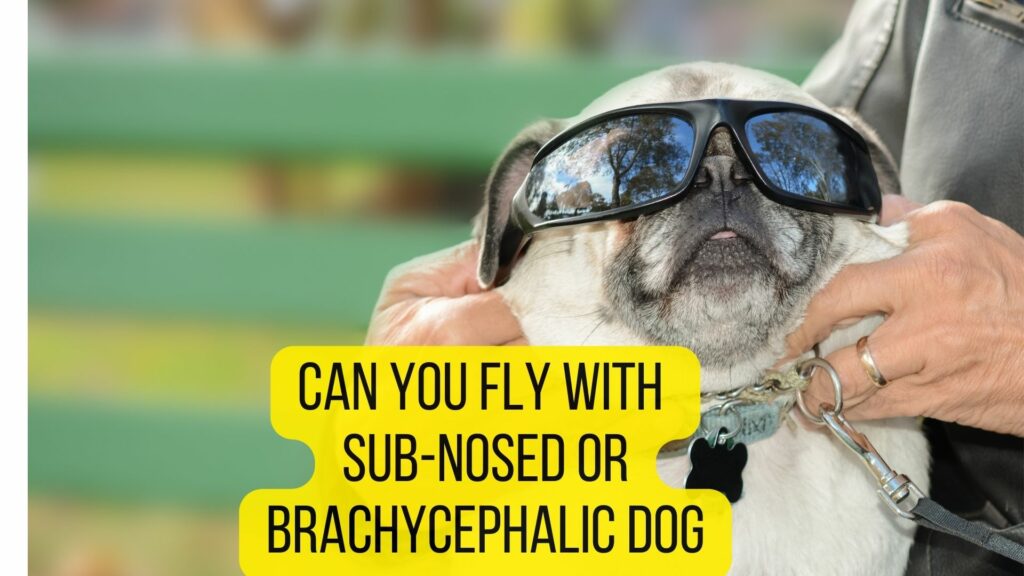 Why don't airlines allow Snub-nosed dogs?
Snub nose dogs are more sensitive to the temperature in the hold of the plane and changes in air quality which makes airlines ban flights for them. Some airlines do allow snub nose dogs in the cabin as carry-ons. However, if your dog is big enough to go as a carry-on, normally, cargo won't take them. Since the air pressure and environment in cargos isn't favorable, your snub nose dog might find high difficulties surviving there.
Snub nose dogs or Brachycephalic dogs hold the highest recorded pet death ratio during flights. And this situation is when death by flying isn't typical or obvious amongst pets.
Which airlines allow snub-nosed dogs in cabins?
What airlines allow brachycephalic dogs? Not all snub nose dogs experience difficulties while flying; thus, several airlines regulate them on the flight. The risk is totally on the passenger/ dog owner in case of any mishappening. However, if your snub dog is already experiencing any respiratory issues or health issues, avoid flying with them.
16 Airlines that Allow Snub Nose Dogs and Cats in Cabin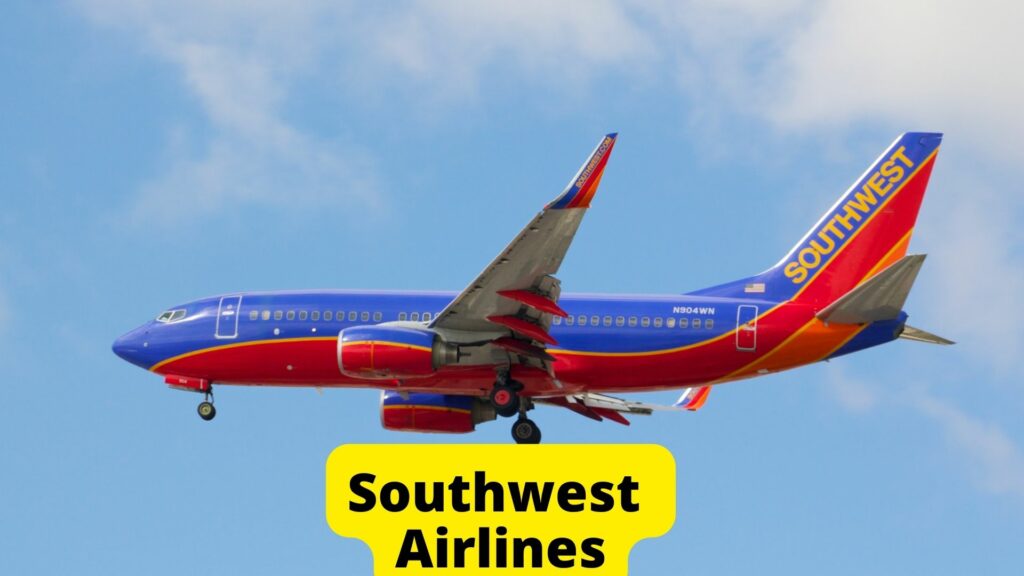 Southwest Airlines (In Cabin)
Southwest Airlines allow snub nose dogs on domestic flights and in-cabins only. However, it doesn't allow pets, especially the ones with snub noses, on international flights. Even if an itinerary includes an international flight, Southwest won't allow dogs in it. The travel cost is USD 95 each way. Whereas the Weight limitations (Including crate) are 20 lbs maximum, and the Crate Size limitations are 43.18 X 24.13 X 25.4.
JSX Airlines (In Cabin)
JSX Airlines is an independent carrier in the United States. It operates flights within and between California, Florida, Nevada, Texas, New York, and Arizona. JSX Airlines allow snub dogs in-cabin. The travel cost is Free as long as the pet is inside a carrier/ crate. At the same time, the weight limitation (Including crate) is 65 lbs maximum, and the crate Size limitations: 33.02 x 27.94 x 43.18.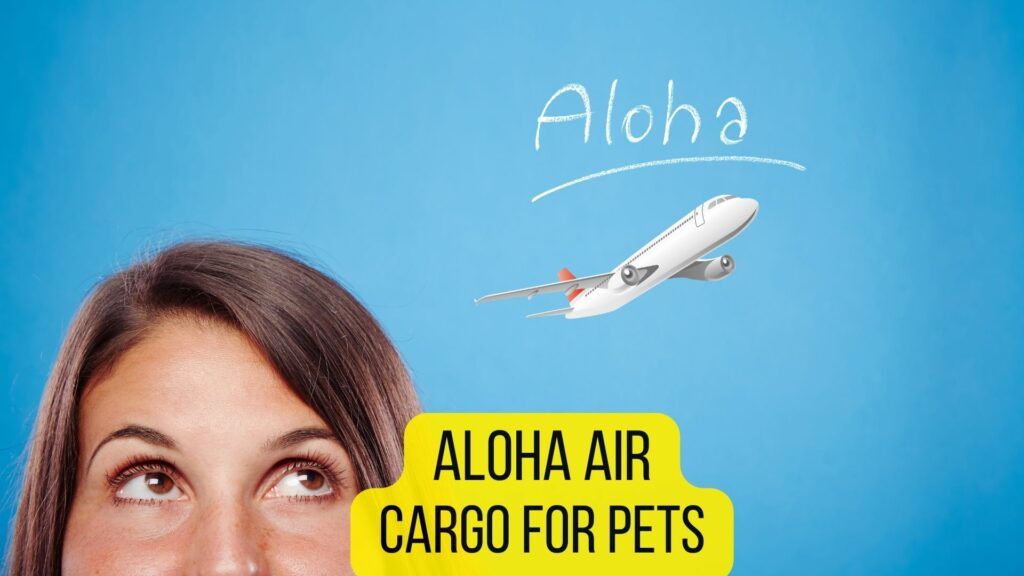 Aloha Air Cargo (On Cargo)
Aloha Air Cargo is an American air cargo that operates a Boeing 767 and Boeing 737 freight aircraft. It doesn't operate for the passenger but ships your live animals between the Hawaiian Islands, Mainland U.S., a few Caribbean islands, and Puerto Rico. It also sends snub dogs/ cats with no weight restriction. However, the pet must fit inside the crate/ carrier.
Aloha Air Cargo states pets as their VIP guests and takes utmost care of them. However, it doesn't accept certain snub nose dogs and dogs that require a stable handler onboard. Booking for pet shipping with Aloha must be done 48 hours before tender.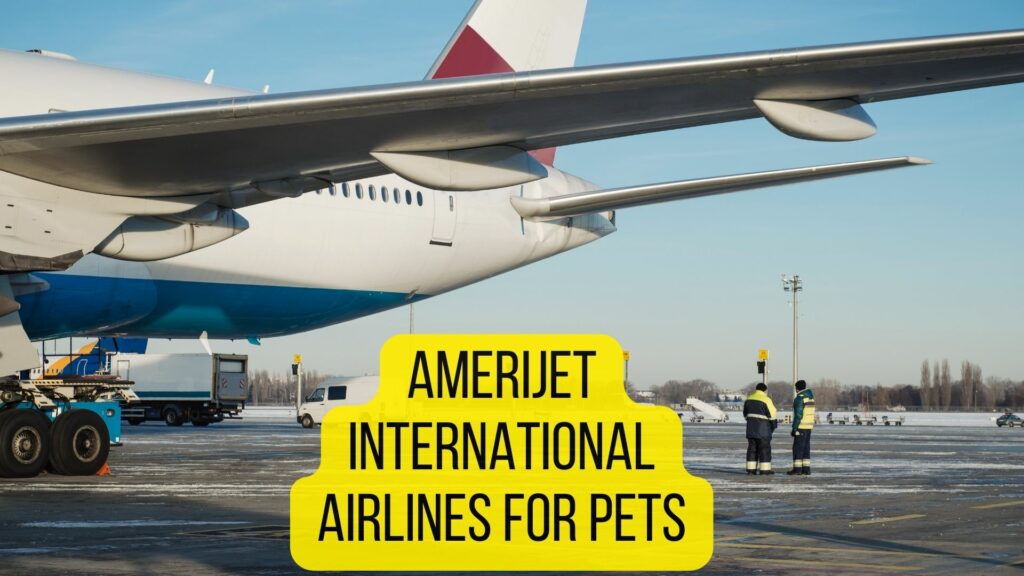 Amerijet International Airlines (On Cargo)
Amerijet International Airlines is an American cargo that flies to 46 destinations throughout Central and South America, the Caribbean, and Mexico. It handles animal shipment and has a very professional and warm staff on board. It ships snub dogs, though have a seasonal restriction on English Bulldogs due to excessive heat.
Note: It mainly flies from the U.S. to the Caribbean and South America.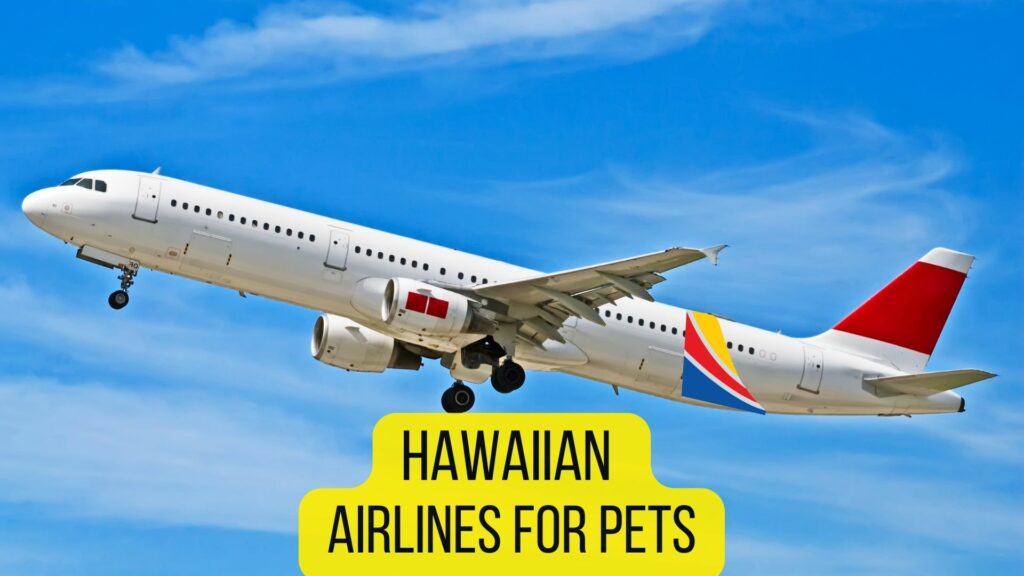 Hawaiian Airlines (On Cargo)
Hawaiian Airlines is the tenth-largest commercial airline in the United States. It operates for both passenger and cargo-only flights. It deals in live animal shipments, including snub dogs and cats as well. For shipping snub nose/brachycephalic breeds with Hawaiian Airlines, the pet owner must deliver pets in a hard-sided crate/ carriage. The crate should be one size bigger than what would generally will ideal for the pet. This is essential for letting the snub nose pet move freely and not feel suffocated.
For shipping your snub pet with Hawaiian Airlines, book well in advance, at least 2 to 4 days before. You will require to submit a Health Certificate issued by a licensed veterinarian (of no more than 10 days older). The shipping pet must be 8 weeks or older and weaned off the mother.
Pacific Air Cargo (On Cargo)
Pacific Air Cargo is another American airline service that deals in shipping live pets. It also ships snub dogs with special care inside a climatically controlled deck. However, it provides service only between Honolulu and Los Angeles.
Allegiant (In Cabin)
Allegiant Air allows dogs and cats to travel across all its destination. With no such restriction, it will enable flying all domestic dogs and cats, including the snub-nosed ones as well. However, Allegiant allows only fly pets in-cabin, and if your snub dog can fit in a crate, you can take him/ her along. Though if the dog is big enough, you might not be able to take it along on the flight.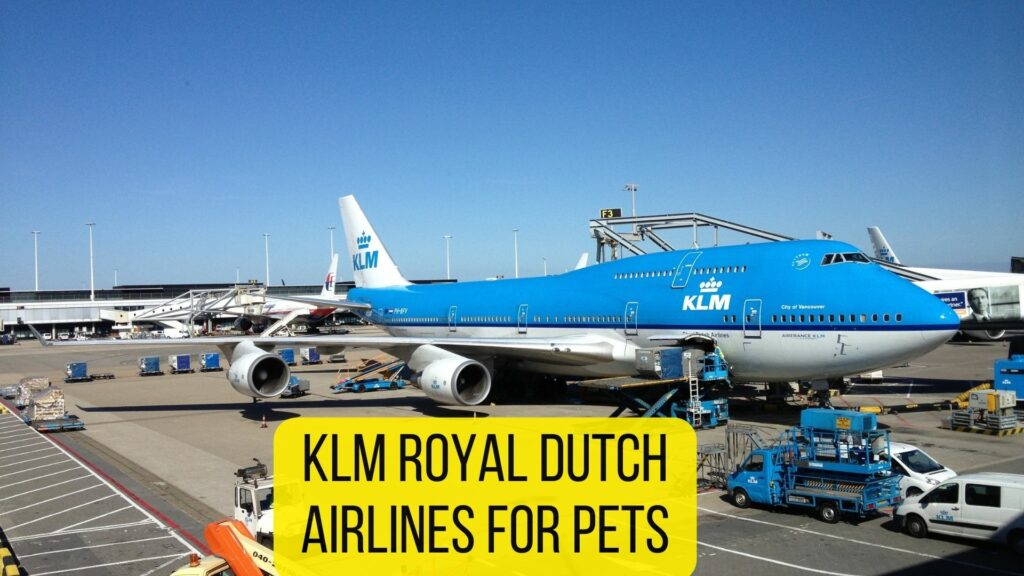 KLM Royal Dutch Airlines (On Cargo)
The KLM Royal Dutch Airlines allow snub nose dogs to travel in their cargo. However, it has restrictions on certain breeds, including English Bulldogs, Pugs, French Bulldogs, and Boston Terriers. Passengers can bring one cat or dog in a crate not bigger than 46 x 28 x 24. The crate and dog together should not weigh more than 17.6 lbs. Bringing pets on international flights and Business Class doesn't regulate with these airlines.
KLM Royal Dutch Airlines doesn't allow pets in case your transfer time is over 3 hours. Or, if your flight is operated in Boeing 787-9 or 787-10 aircraft, bringing a pet along isn't allowed. The cost of travel may range between EUR 75 to EUR 400.
KLM restrict these snub dog breeds: Mastiff (all breeds), Pekingese, Petit Brabancon (Small  Brabant), Pug (all breeds), Shar-Pei, Affenpinscher, Boston Terrier, Boxer (all breeds), Shih Tzu, Brussels Griffon, Bulldog (all breeds), Cane Corso, Chow Chow, Great Dane, Lhasa Apso, Spaniel (Tibetan, Japanese, English, and King Charles breeds), and Staffordshire Bull Terrier.
KLM restricts these snub cats breeds: Himalayan, Burmese, Exotic Shorthair, and Persian cats.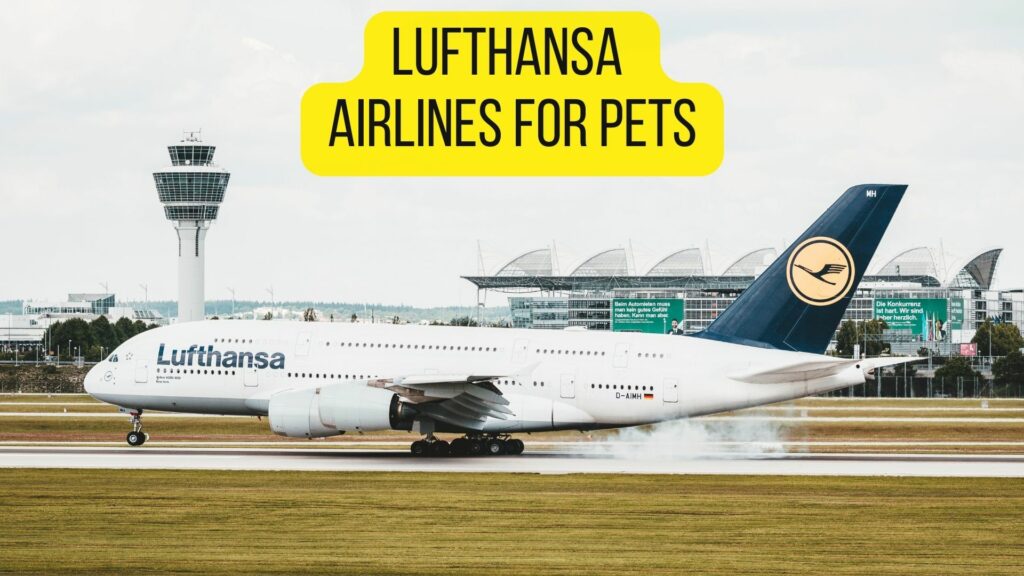 Lufthansa (On Cargo)
Lufthansa Airlines early used to allow snub dogs and cats in-cabin. However, as of 1st January 2021, Lufthansa has imposed restrictions on bringing snub breed pets along with fighting and dangerous dogs. However, it still operates Lufthansa Cargo for transporting snub dogs and cats as air freight.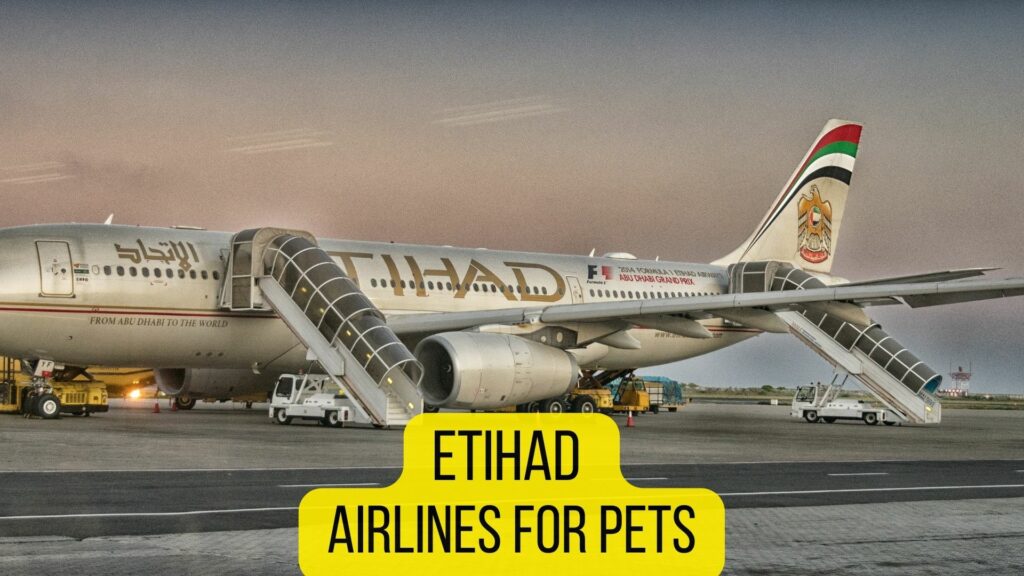 Etihad Airways (On Cargo)
Etihad Airways allow snub cats on board except for Burmese, Himalayan, Persian breeds. Both pet and its crate must weigh no more than 17.6 lbs. The crate size differs from 40 x 40 x 22 to 50 x 43 x 50 depending upon Economy, First, or Business class and the number of seats you book. A flight under 6 hours will cost $150 whereas over 6 hours it will cost $250.
Copa Airlines (In Cabin and On Cargo)
Copa Airlines allows flying snub dogs and cats in the cabin and cargo. It allows pet transportation between Monday through Friday. The cost of the same range between $25 to $125 depending upon domestic, international, and other circumstances.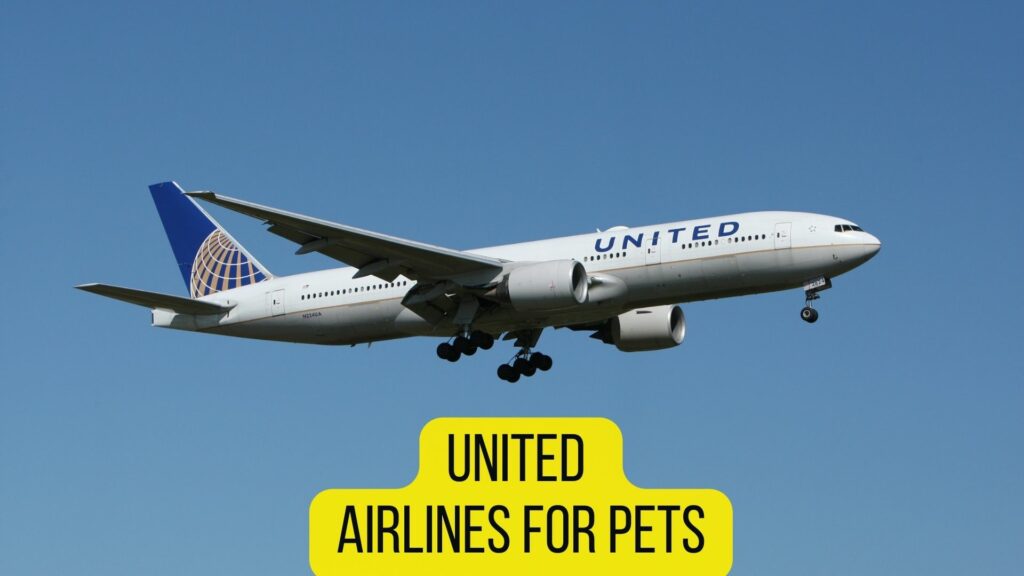 United Airlines (In Cabin and On Cargo)
United Airlines allows flying snub dogs and cats in the cabin and cargo. For domestic travel, the pet must be 2 weeks old, whereas for international travel, at least 4 weeks old. The cost for travel is $125 each way. However, it has a restriction on breeds, including King Charles Spaniel, French, and Standard bulldogs, and Boxers.
Alaska Airlines (In Cabin)
Alaska Airlines allow snub nose dogs and cats to travel inside the cabin along with their owners. The pet must be fully weaned, at least 8 weeks old, and small enough to fit inside a crate. However, Alaska doesn't allow snub pets inside the cargo.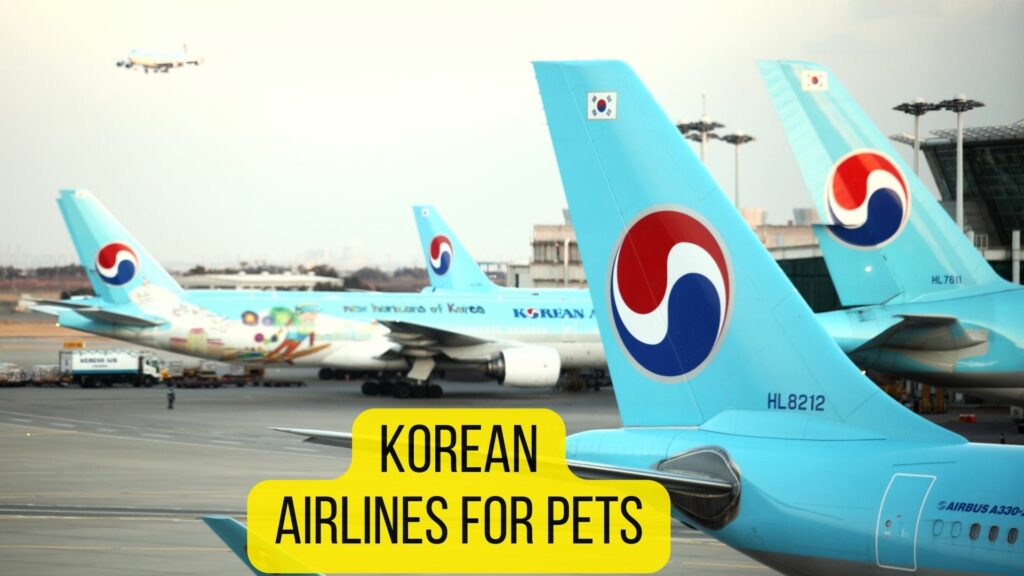 Korean Air (In Cabin)
Korean Air allows snub nose dogs and cats to travel inside the cabin. The total weight of the dog and crate should exceed no more than 15.4 lbs. And as checked baggage, the weight of pet and crate can limit up to 99.2 lbs. Korean Air, though doesn't allow snub nose dogs and cats in cargo.
NOTE: As of 2021, Korean Air has banned certain snub nose dogs and cat breeds to fly in cabins. Please check their official website for more details.
Aero Mexico (In Cabin and On Cargo)
Aero Mexico allows flying snub dogs and cats in the cabin and cargo. For in-cabin travel, the pet and crate should weigh no more than 20 lbs. Whereas for cargo, the weight can limit up to 99 lbs. Also, flying snub dogs and cats is only possible on flights that are up to 6 hours (or less) longer.
La Compagnie (In Cabin)
La Compagnie is a French Airlines that allow all kind of dogs, including snub dogs, in flight. Though if the pet and crate weigh more than 110lbs, it will be shifted to cargo.
Which airline doesn't allow snub-nosed dogs? What If My Airline Won't Take My Short-Nosed Dogs?
A lot of Major Airlines doesn't allow snub nose dogs. The number may also include those airlines which earlier used to welcome snub nose pets on board.
Airlines that don't allow snub nose dogs in Flight 2022
Can brachycephalic dogs fly in a cabin? Why are brachycephalic dogs not allowed on planes?
Swiss Airlines: Previously, it used to welcome snub nose dogs on board. Though since 2022, they do not allow snub nose dogs on their flights.
Emirates Airlines: Previously, it flew snub nose dogs other than bulldogs between October and April. Though currently, since 2020, it does not allow any snub nose dog or cat breed in-cabin or on-cargo.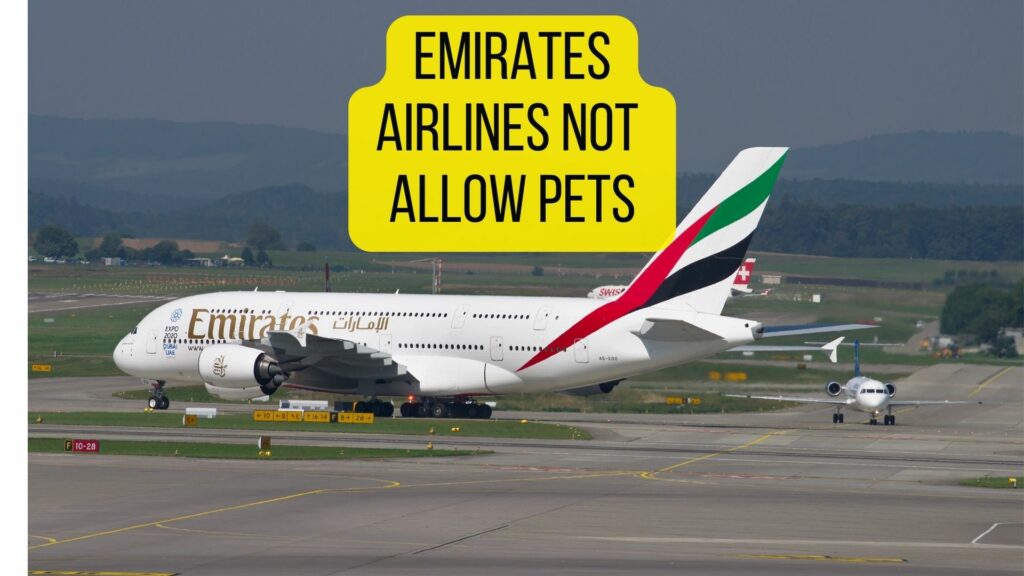 If airlines don't allow your snub nose pet on the flight, you can still carry them around with road-based transport methods. Or, even rail transportation is considered safe for taking snub pets around.
Does Delta allow snub-nosed dogs in the cabin?
Delta is one of the most popular pet-carrying airlines. However, it has stopped flying snub nose dogs and cats since a long time ago. Neither do they take them as checked baggage nor as cargo. Delta doesn't even provide any military exceptions for restricted pet breeds.
How to prepare a Snub nose dog for a flight?
Flying with a snub dog can land you with major health concerns. With changes in weather, air pressure, air quality, etc., these dogs can show a significant drop in their health. However, you can reduce these risks with the right planning. Here are a few expert tips for the same.
Snub nose dogs who are overweight can find it high time flying. It is because their breathing restricts more with increased weight. Thus, if you have a flight planned in the near future, work with your dog's weight. A professional Vet will help you reach your snub's ideal weight before the flight.
Plan your travel when the weather considerations and temperature is right. Avoid flying when it is too hot or too cold. During summers, avoid peak day hours. Whereas during winters, avoid morning and night hours. Even when aircraft have controlled temperature, make sure you plan well ahead.
Invest in a larger crate with all 4 to 5 side ventilation options. Make the pet used to with the crate at least 15 days before your flight.
Line your pet's crate with a very light microfibre blanket. Restrict anything close to them that is harmful to a T.B. or Asthma patient.
Allow your snub dog to drink more and more water before the flight. This will help him to stay cool and calm. You can also line his crate with frozen patches.
Consult your vet 1 month before the travel. Ensure everything from your dog's weight, health, and organs are doing fine. 
List of Snub nose dogs
Boston Terrier
English Bulldog
French Bulldog
Boxer
Bullmastiff
Bull Terrier
Pug
Chinese Pug
Dutch Bulldog
Chow Chow
Dogue de Bordeaux
Japanese Chin
King Charles spaniel
Tibetan Spaniel
Brussels Griffon
Small Brabant Griffon
Lhasa Apso
Mastiff or Old English Mastiff
Neapolitan Mastiff
Shar-pei
Shih Tzu
Staffordshire Bull Terrier
List of Snub nose cats
Burmese
Exotic
Himalayan
Persian
In Summary
This was all for snub nose dogs, whether they can fly, and the airlines which allow them onboard. However, even after all this information, if you are still facing a hard time then hire a pet relocation company.
Those experts will make proper safety arrangements and fly your snub pet from one place to another. It though might cost a little heavy on your pocket but considering your pet's health; it is worth it.