Traveling abroad with your dog has got a lot easier over the years with more and more people each year now taking their dogs with them. However, there is one question that's always being asked! Can I take my dog abroad by car?
The short answer is YES, you can! "But" there are some things you need to be aware of before you travel. Your dog will also need to be seen by an official veterinarian for medical checks to make sure your dog is healthy enough to travel abroad these checks can include…
Getting your dog Micro-Chipped
Getting your dog vaccinated
Before you travel on your journey it's recommended that you make a checklist with all the rules and regulations and tick them off as you complete each one. This way you won't forget or leave anything untouched.
If you are reading this article then you are already doing some research which is great, and below are the key things you will need to know before traveling abroad with your dog.
The great thing about traveling abroad in your car is you are not restricted to a schedule like you are on a plane or a train, you have to follow their rules and their time scale.
But when traveling in a car you have complete freedom to do whatever you want, Stop whenever you want, and plan your own route. Just as long as you follow these rules below you shouldn't have any problems.
So let's get to it…
Dogs Passport
The first thing you need before taking your dog abroad even when traveling by car is a passport for your dog. To get a passport or to inquire about one, Simply call your local vet, and there they can book you an appointment.
Your dog will need to go through some checks before a passport is issued, this is to see that your dog is fit and healthy to travel abroad.
You will need to pay for the medical checks and again this is something your local veterinarian will walk you through.
Once you have completed all the checks your dog's passport will then be stamped and signed by your Official Veterinarian.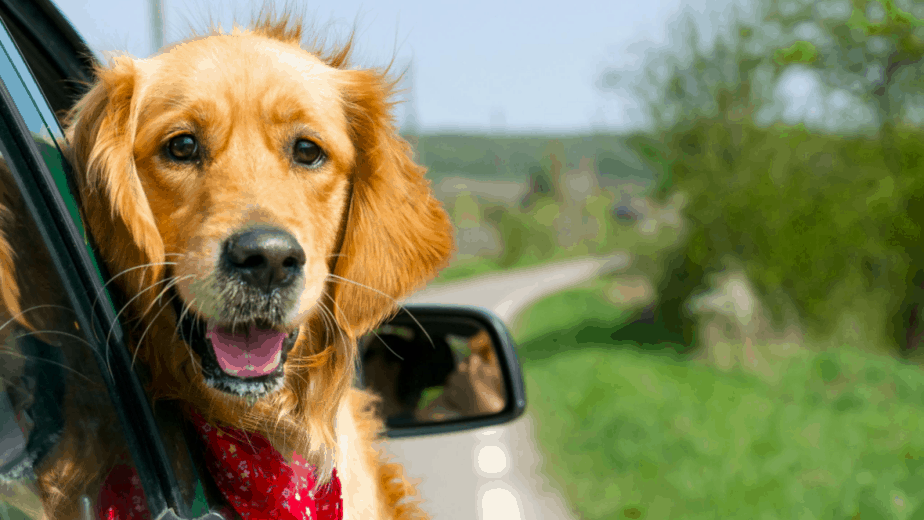 Getting your dog micro-chipped
You will need to get your dog micro-chipped this is a requirement in most countries and if you're applying for a passport it's something you need to do before a passport is issued.
Not just that! But getting your dog microchipped will give you peace of mind just in case the worst is to happen and your dog is lost at least then the owners can be traced once your dog is found.
Getting your dog vaccinated
You will need to get your dog vaccinated against rabies 21 days before traveling abroad. This will stop your dog from catching and spreading any deadly diseases to other dogs.
This should be recorded in your dog's passport by your local veterinarian who will then sign and stamp the passport to confirm the treatment has been given to your dog and is safe to travel.
Knowing the Countires rules and requirements
Check the rules and requirements of the country you are planning to visit before you travel.
Not every country except dogs and those are that do, have restrictions, this will mostly depend on the breed of dog you have.
Any breeds that are classed as dangerous will not be allowed to enter the country. this is to protect the general public and other animals.
For example, In the United Kingdom, there is the Dangerous Dogs Act 1991 that prohibits or restricts certain types of dogs and codifies the criminal offense of allowing a dog of any breed to be dangerously out of control.
These are types of breeds are listed below.
Related Article: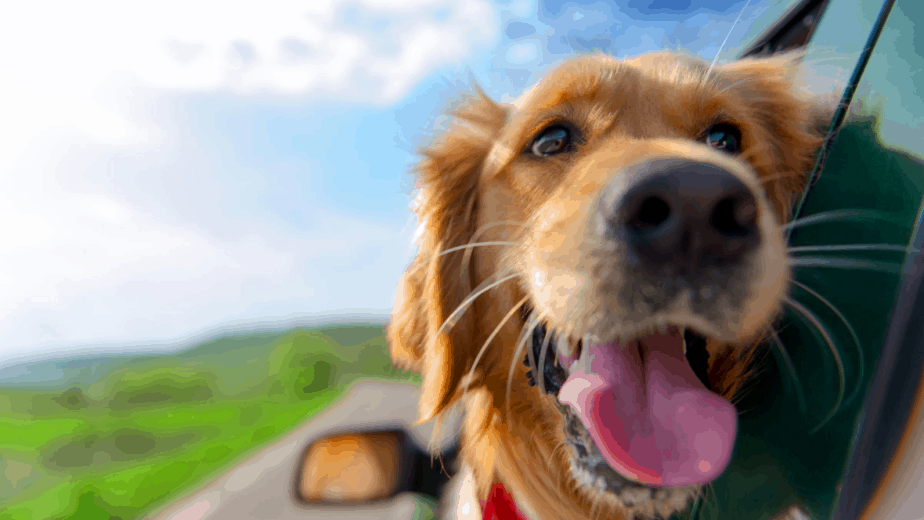 Temperatures in different countries
When planning to go abroad with your dog by car you need to consider the climate in the country you plan to visit.
For example, If your dog was born and raised in the UK then the dog has adjusted to the temperature and climate there.
But when traveling to another country where it can be much hotter than anything your dog has experienced then this can be quite uncomfortable for your dog.
It's always best to check the weather in the country you plan to visit. These days it's not a hard thing to do.
You can simply download a weather app onto your phone and this way you know what the temperature and weather are like at all times in any country.
Dog Essentials To Pack
Plenty Of Water
Always pack plenty of water when traveling abroad or anywhere for that matter with your dog by car.
If you have been on long road trips with your dog before then you know they can get hot very fast in a car so plenty of water is needed to keep them hydrated.
keep the windows down halfway so fresh air can circulate the car and help keep your dog cool.
If you have air conditioning then use it. This will keep the inside of your car at a steady temperature, and this is excellent if you traveling in the middle of summer, and the air outside is not very cool.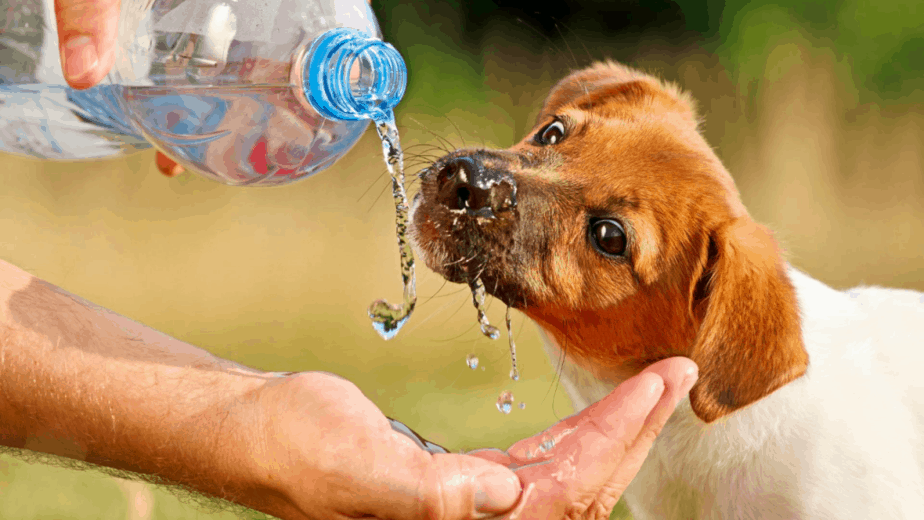 Dog car seat cover
Having a dog seat cover is something you will need and is very handy if you have any unexpected accidents in the car.
This will also save you a lot of work cleaning and not to mention its comfortable for your dog,
When going on long road trips you want your dog as comfortable as possible. This way your dog won't get irritable and will be much happier traveling in the car.
Portable Dog Crate
If you have a small dog then you want to take a portable dog crate with you. This is great if you don't want your dog climbing over the seats in your car and in the end distracting the driver which you don't want.
It's also easier for transporting your dog to and from the car, Not only that, but this will also keep your dog safe if there's any sudden breaking to occur.
Snacks
Always take treats with you especially if you have a puppy, This will help teach your dog right from wrong and also make sure they behave. This will also help dogs that aren't as car-friendly and can't keep still.
If your dog can't keep still, then try giving them the classic knotted chewy bone this should keep your dog busy for a while.
Stop Breaks
When traveling with your dog in the car always make sure you stop for breaks on your journey, especially if you're traveling abroad. If your dog is eating and drinking a lot, they will need to relieve themselves.
When a dog spends long periods of time stuck in the car it can become restless, So it's always good to stop and let your dog stretch their legs every now and then.
Conclusion
So there you have it! can you take a dog abroad by car yes of course? Just as long as you follow the rules. If you are living in the UK and you want to research the rules further visit here
Also remember to make sure that your breed of dog is allowed in the country you plan to visit, under the "Dangerous Dogs Act" as disgust above. The last thing you want is to get to the border and find out your dog is not prohibited to enter the country.