Before booking your holiday for you and your dog it's always best to do some research first to learn more about the Rules & Requirements for taking a dog to France.
When traveling to France with your dog you will need to go through some security checks first, this is the same for any pet that's traveling abroad.
Any dogs that are coming from any non-EU countries, must go through Border Inspection Posts at international airports into France.
Your dog will be examined before he or she enters France. Non-vaccinated puppies or dogs are strictly forbidden to enter France, regardless of their EU membership.
Taking A Dog To France Rules & Requirements
For any dogs that are traveling to France, you will need to follow the EU rules set out below
Your dog must have a microchip
You must have a valid EU pet passport.
Your dog will need to be vaccinated against rabies
You must wait 21 days from the date of their first rabies vaccination before travelling with your dogs to France or any other EU member state.
Flying With Your Dog To France
When you are planning on taking your dog to France there are some Airline requirements you need to take into consideration before booking your flight.
Related Article
Air France Flights allow dogs and other pets that are under 8kg of weight this includes the dog carrier, with maximum dimensions of 46 x 28 x 24 cm in size with you in the cabin. Air France does recommend that you use a flexible bag for your own comfort during the flight.
All dogs must be over 10 weeks old to travel in the cabin and only one per passenger. Dogs weighing between 17-165 lbs 8-75 kg can be transported in the cargo. if your dog exceeds this it must be transported by freight.
Travel By Ferry With Your Dog To France
If your traveling from the UK with your dog to France and want to use a ferry, the most popular one is Brittany Ferries they accept dogs on board and have Pet-Friendly cabins, this way you won't be parted from your dog when traveling.
There will also be a fee of £79 for your dog to travel with you in the cabin. When boarding the ferry a check-in agent will require the following below…
Your passports (including the pet passports)
That your dog has a microchip
That you have a dog muzzled
Once your both boarded your dog will need to be muzzled at all times until departure.
Travel With Dog In Car To France
When you travel with a dog in a car it's always better if your dog doesn't have a full stomach, so only provide small snacks a couple of hours before you start your journey. Make sure you take plenty of water with you.
Also don't forget that dog seat cover this is something your be glad to have. Not only will it protect your car seats or boot from any unexpected accidents this will save you a lot of work cleaning your car at the end of your day.
Make sure you stop every now and then to let your dog relieve themselves if your dog is drinking a lot of water then it's something your need to do, also look out for sign's, like when your dog spin's around in one spot or any suspicious smells then it's a good chance your dog needs to do its business.
Banned Breeds Of Dog In France
When concerning dangerous Dogs in France in 1999 there were restrictions to the ownership of dangerous dogs and this was split into 2 categories.
The first category
Dogs without official pedigree, or are a look-alike of the following breeds below.
American Pit-bull Terrier
The second category
Any pedigree dogs registered with the official studbook. 
American Staffordshire Terrier
Rottweiler (without pedigree)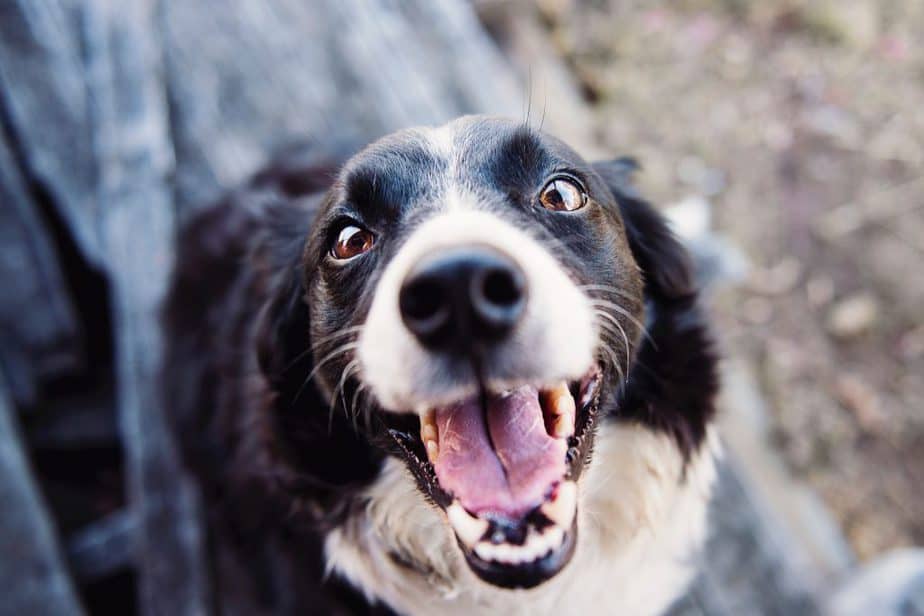 Pet Insurance For Your Dog
Always consider getting Pet insurance for your dog especially when traveling abroad, This can cover much of the expenses, In case of an injury or illness, Just to be on the safe side, you can never be too careful.
If you're looking into taking out Pet Insurance for your dog, you can either go direct to any providers online or use a price comparison website to find the cheapest deal.
Pet travel insurance can cover several costs that may arise overseas like any vet fees in case of an injury or illness. Or if your pet is lost or stolen your insurer can also help towards any advertising or reward costs to help find your dog.
If your holiday is canceled or your trip is cut short because your dog has passed away or needs urgent treatment your insurance provider can cover you for this.
Safe Temperature For Your Dog
When you travel with your dog to France you need to consider what the climate is like, That it's a safe temperature for your dog, For example, My dog was born and raised in the UK and has adjusted to the temperature here so he's used to this climate.
But when traveling to another country where it can be hotter than anything your dog has experience, Then this can be quite uncomfortable for your dog and in some cases can be fatal if you're not careful.
Always check the weather in the country you plan to visit, and these days it's not a hard thing to do, You can simply download a weather app on your phone, and this way your know what the temperature and weather are like at all times in any country.
Dog-Friendly Beaches
Now there are all kinds of dog-friendly Beaches in France where you can take your dog for a walk, There's one beach called the Le Touquet that's located in northern France just an hour from Calais.
All dogs are allowed to explore this beach without a lead. there are activities on offer here if you visiting with your family, like horse riding, or surfing, or hiking along the vast stretch of perfect sand while enjoying the view.
The beach itself is huge with miles of sand for your dog to roam across, There are walking routes along this beach with cafes and ice cream shops to get a bit to eat.
It's a great place to put up your umbrella and deck chair and just enjoy a view while watching your four-legged friend also enjoying them selfs.
It's also a place where if you have your family with you they can enjoy doing some yachting, with a team of qualified instructors and this is accessible to everyone from the age of 8, with combinations and helmets all provided.
It has always been hard to try and find a dog-friendly beach in France. and those that are dog friendly have strict rules when letting your dog walk on them.
Some beaches will even have the dog area fenced off from the rest of the beach, This is so your dog can't run around off the lead, and with some beaches that require your dog to be muzzled.
Related Article