Taking your dogs to Italy can be a challenge but that's not to say its impossible, As long as you take the correct steps before heading off on holiday then you should be fine.
Italy is a wonderful country to visit, whether your there to see the Colosseum or to see the leaning tower of Pisa, It's definitely a place where you can get some fantastic photos. and whats better than having your dog with you in them.
But like most countries there are rules you need to be aware of when taking any dogs to Italy, So in this article you will learn everything you need to know, whether that's a Pets passport, Transportation, Airline rules, or baggage, all of this has been laid out in the sections below..
Rules & Regulations
If your getting ready to travel with your dog to Italy, then you need to be aware of the Rules & Regulations first before you can enter the country with your dog. The three most basic requirements you need to have when you arrive in Italy or when travelling anywhere in the EU with your dog are…
You will need to have a valid EU pet passport.
Your dog must have a microchip
Your dog will need to be vaccinated against rabies and must wait 21 days from the date of their first rabies vaccination before travelling abroad or to any other EU member state and they must be over 12 weeks old to receive this vaccination.
Dogs Health Certificate
Now if your planning on travelling from a non EU country and you don't have a passport then you can get a Health Certificate, Your dog will still need to go through all of the medical checks and vaccinations.
But once you have completed all the checks, you will then receive a health certificate called a certificate of veterinary inspection (CVI) that are issued by an Official Veterinarian, this is to basically check that your dog is fit and healthy and ok to fly. To enquire about getting a CVI certificate contact your local vet and they can instruct you further.
Once your in Italy, you can then see an Italian vet and they can issue you an EU Pet Passport but this is only if you plan to travel with your dog around Europe.
Banned Dog Breeds In Italy
From 2003 taking any of the banned dog breeds listed below into Italy are now prohibited and classified as dangerous. but in 2007 some dogs were then unclassified as dangerous and can now enter the country. The breeds that still can not enter are listed below.
American Bulldog
Anatolian Shepherd Dog
Yugoslavian Shepherd Dog
Caucasian Shepherd Dog
Central Asian Shepherd Dog
Portuguese Sheepdog
Fila Brasileiro – Brazilian Mastiff
Perro da ganado majorero
Dogo Argentino
Dogo Canario
Pitbull and all its variants
Portuguese Mastiff
Rottweiler
Tosa Inu 
Transportation
There are many ways to travel when taking your dog abroad, this could be by car, train or Airline, whichever one you choose when travelling to Italy your first need to check and see what the Rules & Regulations are when accompanied by dogs.
For example: if you travel by Airline and say your using British Airways they also have some strict requirements your need to follow when bringing any pets on board, for starters, they will allow dogs to travel with you in the cabin which is good, but only if your dog weighs less than 6kg.
Also your dog must be transported in a suitable portable dog carrier with maximum dimensions of 20 x 30 x 20 cm. If they weigh more than 6kg your dog will need to travel in the cargo hold.
So you see.. always check the requirements when transporting your dog. because each airline have different regulations, If you are planning on using an Airline to travel and you want to know more about which airline accepts dogs and what the rules and regulations are read this article called 10 Airlines that accept dogs in the cabin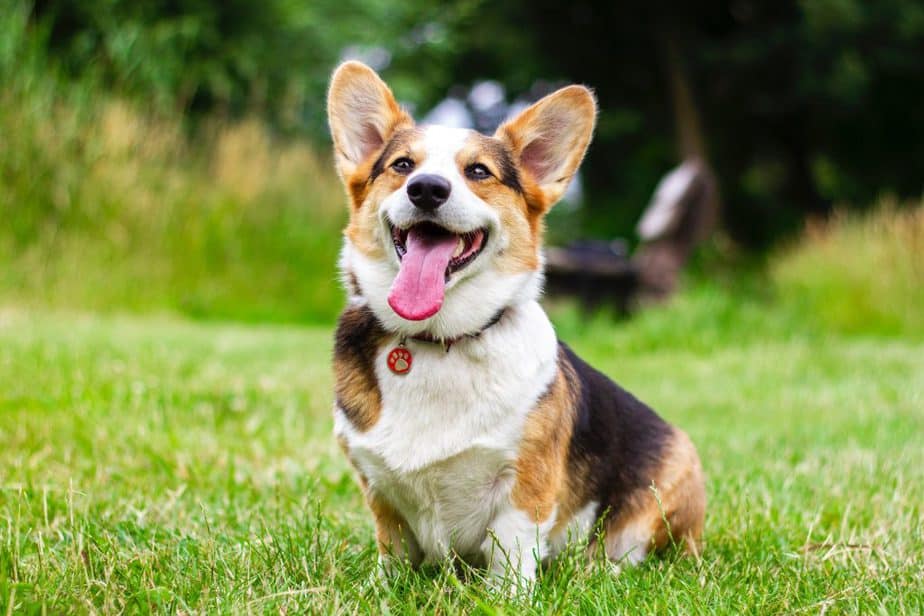 Dog Friendly Beaches In Italy
It's also a good idea to do some research of the places you want to visit and make sure they are dog friendly, and being on holiday most of us always head straight to that beach to get a tan. So it's always a good idea to check ahead of time to make sure the beach is dog friendly.
Here's an example of one beach I've mentioned in a previous article called Lido de Fido that's located in Grado Italy and is dog friendly. It's perfect to visit for a holiday and relax, The beach provides you with plenty of accessories like the use of a beach umbrella with sun bed, deck chair and leash holder for your dog.
You can also get a dog waste bag and a water bowl if needed, but again there are some Rules and Regulations you need to know about, even when bringing your dog on a beach.
First your dog needs to be vaccinated against rabies, and have a microchip or ID tattoo if you want to use this beach, if you already have a dogs passport then your dog should of been micro-chipped before the passport was issued.
Also your dog must be wearing a flea collar or have been treated with a anti parasitic product such as Frontline or Advantix. It's also recommended that any aggressive dogs are to be kept muzzled at all times and leash at hand.
Your will be required to take their dog into the shaded area every 2 hours, this is so your dog doesn't over heat in the sun. And dogs are not allow to roam free. Your also exclusively liable for any damage that's caused by your dog to objects or persons on this beach.
If you want to learn more about more dog friendly beaches in other countries then read this article called.. 8-best-dog-friendly-beach-holidays you should find this very informative.
Pet Insurance For Your Dog
When taking your dogs to Italy or anywhere abroad always consider getting your Pet insurance because this can cover a'lot of expenses later on down the road, this is just in case of an injury or illness,you can never be to careful.
If you're looking into getting Pet Insurance for you dog , the best way to do this is to search online and use a price comparison website to find the cheapest deal.
Pet travel insurance can cover most of the costs that may arise overseas like any vet fees in case of an injury or illness. Or if your pet is lost or stolen your insurer can also help towards any advertising or reward costs to help find your dog.
Or if your holiday is cancelled or your trip cut short because your dog has passed away all of a sudden or needs urgent treatment your insurance provider will cover you for this.
Safe Temperature For Your Dog
I say this many times in my articles, but always consider what the climate when travelling with your dog, you see when you travel to another country it can be much hotter than anything your dog has experience, and this can be quite uncomfortable for your dog and in some cases fatal.
Always check the weather in the country you plan to visit, you can this by simply downloading a weather app on to your phone, this way your know what the temperature and weather is like at all times in any country.