There are many ways on how to keep your dog cool in a car when going on long road trips, and in this article, you will learn 8 top tips that will help keep your dog's temperature down for a more comfortable ride.
As we all know dogs get hot fast in cars, especially in the summer, so it's always a good idea to find out ways to keep your dog cool before you set off on your journey.
Your dog will also need to be kept hydrated so make sure you pack plenty of water before heading off. Just remember to stop for breaks so your dog can relieve themselves.
So with that out of the way here are 8 tops tips that will help keep your dog cool in a car…
8 Tips To Keep A Dog Cool In A Car
1. Air Conditioning
Now being that your going on a road trip in the car Air conditioning is the first tip, this is a good way to keep your dog cool in the car, the best way to use the air conditioning is with the windows up.
The reason is.. with the windows up this will keep all the cool air inside the car, but if you have the windows down this won't be as effective.
It's always a good idea to visit your local car garage before your road trip to make sure your air conditioning is fully gassed.
If you need a top-up it shouldn't cost you any more than £50 depending on which garage you use.
2. Dogs Cooling Mat
Having a Dogs cooling mat is another great way to keep your dog from getting too hot and they are very easy to store in a car.
When your dog lays on the cooling mat this will activate a cool gel that delivers an instant and continuous cooling sensation, keeping your dog's temperature down.
The cooling mats are portable and very easy to clean and they can fit anywhere in the boot or the back seat and with an easy-fold design, it makes storage and travel effortless.
3. Dogs Cooling Vest Harness 
If your traveling with your dog in the back seat and you're using a harness to keep your dog secure then I recommend you use the dog's cooling vest harness.
Not only will it keep your dog secure, but at the same time will keep your dog cool. The dog's cooling vest will work as a parasol and helps UV protective.
All you do is soak the jacket in cold water then wring out any excess water, strap to your dog then the cooling process begins.
Theses vests will keep your dog comfortable and the easy size adjustment will fit any dog.
4. Dogs Cooling Collar
A dog's cooling collar is another great way to keep your dog cool in a car. The collars work similar to the cooling mat, which also has a soft gel that delivers an instant cooling sensation that can have your dog feeling cool for hours.
The cooling collar also helps to reduce heat stress that your dog might experience when traveling in the car
All you do is place the collar in the refrigerator for about 10 to 20 minutes before your road trip, just until the gel is nice and cool, then you're ready to go.
The dog's cooling collar costs around £20 on Amazon depending on the size of the collar.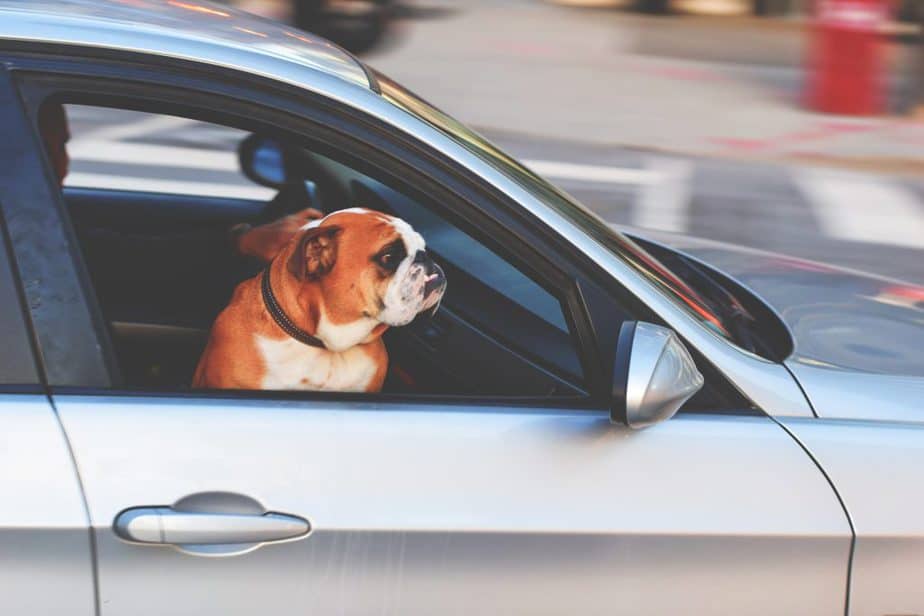 5. Cool Car Fan
If your car doesn't have air conditioning then having a cool car fan is another option, that will help circulate air inside the car.
A portable air-conditioning fan will do the trick. These fans work very similar to the air condition unit in a car and can have the same cooling effect, great for hot sticky situations.
These's car fans are very handy to have in the summer, all you need to do is add cold water to the Cooling Fan's water tank, then blow the fan dry to increase the humidity of the air.
6. Car Sun Screens
Another way to keep your dog cool in the car is by using car sunscreens this will keep your dog away from direct sunlight and in the shade.
Car Sun Screens are used to keep babies and small children out of the sunlight when it gets too hot, so this will work for your dog as well.
Sunscreens can fit anywhere on the car, either the front windscreen or the side and back windows, they are also very easy to fit.
Most of these sunscreens are made of a mesh fabric design and are Guaranteed to provide protection from sun glare and also heat.
7. Ice Lollies
Making some homemade Ice Lollies the night before you leave is another good tip, this is something you can give to your dog to keep their temperature down.
As these are will be homemade lollies you can add any flavoring that you like and know will be fine for your dog. Just remember to take a cooler bag with you so they don't melt in the car.
If your dog eats a lot of theses ice lollies remember to pull over for breaks as this is the same if your dog was drinking water, so your dog will need to relieve themselves.
8. Dogs Water bowl
Now I wanted to add this dog water bowl to the list of tips here, the reason is.. when you need to give your dog some water your need a bowl, or else you're going to have water on the floor of your car.
It's always best to take a dog bowl with you, not only will you waste less water but you can use the bowl to feed your dog a proper meal when you stop for a break.
The dog's water bowl should be plastic and not metal, the metal bowl can get quite hot, especially in the summer, so it's better to take a plastic bowl.
How To Keep A Dog Cool In A Hot Car?
Now this section is for cars that are already hot! maybe you have been in the park with your dog for a couple of hours and when you return your car is extremely hot inside.
This can happen to anyone of us, especially in the summer and if your dog is already tired from play catch, getting into a hot car is not good for your dog health.
Now you can leave the windows down and wait for the hot air to escape but being that it is most likely in the summer this can take a long time. Your first option would be to use your Air conditioning in your car.
But if for some reason you can't use the air condition there are other options you can take.
Using A Wet Towel
This option is the same principle as if you're using a cooling jacket for your dog. All you do is simply soak the towel in cold water then wrap the towel around your dog.
You should do this for 5 mins just until your dog's temperature is down by then the heat from inside your car should have escaped.
Car Windows
This option is for cars that have no access to air conditioning, so soon as you inside the car you want to get those windows down and let your dog stick there head out the window as your driving.
Now you want to make sure that your dog is fully secure using a harness or seat-belt so your dog can't jump out the window or distract the driver while driving.
Related Article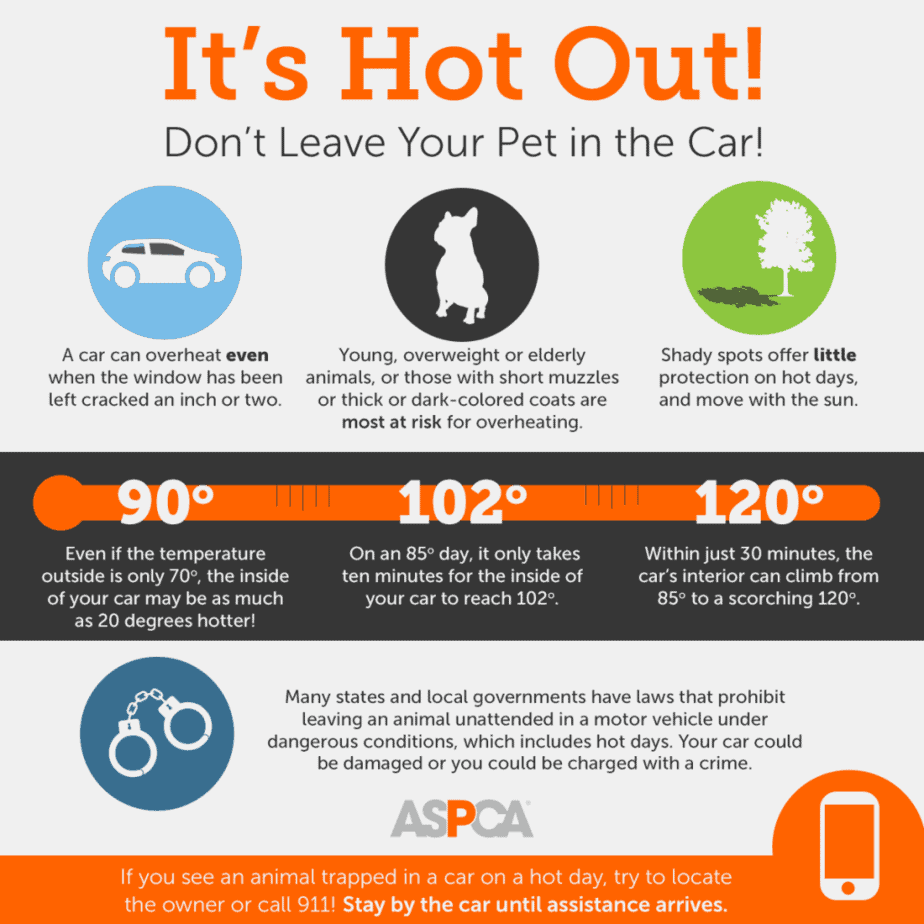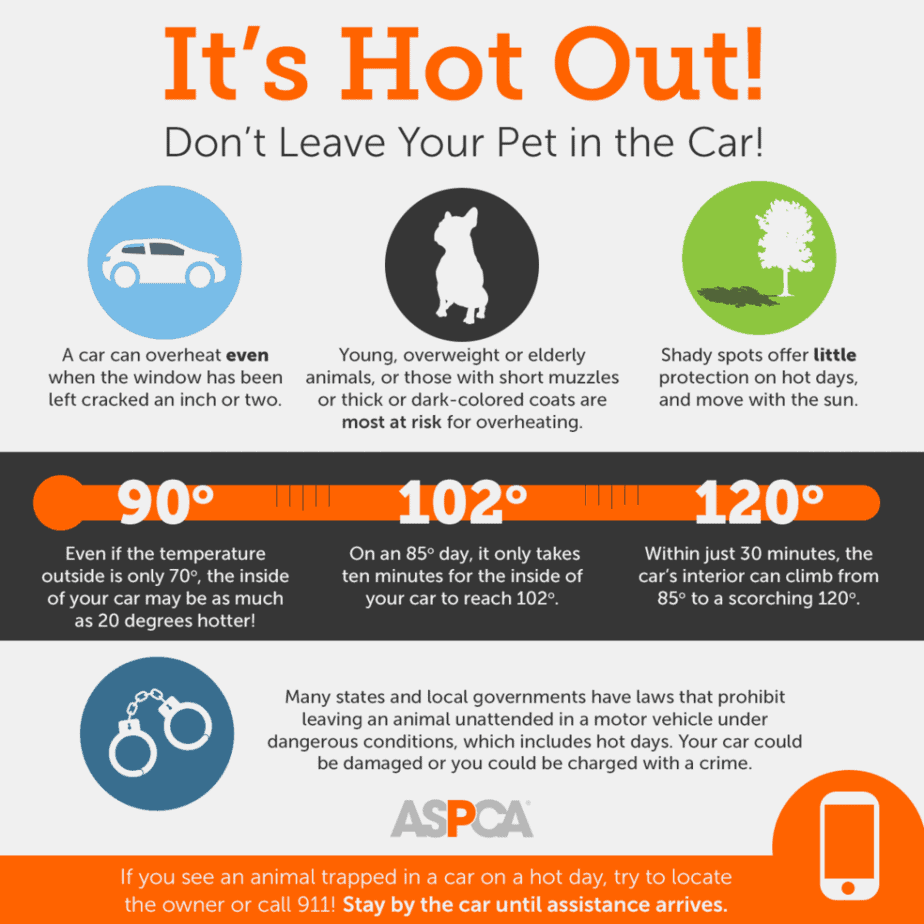 Conclusion
So there are 8 top tips on how to keep your dog cool in a car, now every dog is different when traveling in a car, and the best thing you can do is make the road trip a smooth and comfortable as possible.
Related Articles: