We're an affiliate! we hope you enjoy the products we recommend! just so you know we may collect a small commission when you make a purchase from any of the links on this page at no additional cost to you! Thank you if you use our links, we really appreciate it!
Looking for the best Ruffwear Dog Boots? If yes, you are in the right place! Dog boots come in a variety of designs and materials such as plastic, rubber, and fabric. They protect your dog from harsh weather conditions, injuries, and rough terrains.
There are many popular dog boots brands available on the market today. However, not all of them exceed the expectations of dog owners.
Ruffwear is a popular company that manufactures dog accessories like boots, collars, harnesses, leashes, apparel, and other products.
Ruffwear has set the standard in boots for dogs who spend time outdoors and do activities like hiking, biking, and running with their owners.
The company manufactures high-performance boots that provide good traction on varied terrain and protect the dog from cold, injuries, poisonous insects, and other outdoor hazards.
Top 5 Ruffwear Dog Boots
1. Grip Trex Outdoor Dog Boots
Ruffwear Grip Trex are premium paw protectors. The company has designed these boots for challenging terrain conditions. They are suited for dogs who run, bike, hike, and explore with their owners.

These boots provide comfort and secure fit to your dog due to its gusset-based design and breathable mesh construction. Grip Trex has 'Vibram' non-marking outsoles give your dog a good grip.
These boots do not compromise your dog's comfort. Grip Trex features reflective trims, which helps drivers see your dog in dark or dim lighting. The boots are available in red currant, blue spring, and obsidian black colors.

2. Summit Trex Everyday Paw Protection
Summit Trex dog boots are excellent for everyday traction and paw protection from harsh weather conditions, rough surfaces, and snowmelt chemicals.
They are available in 8 sizes and come with a variety of features. The non-marking, flexible, and high-mileage outsole allows your dog to walk and run easily on any surface.
Summit Trex dog boots provide a secure fit. These boots feature a 'hook & loop' cinch strap. This allows you to apply the boots securely to the feet of your dog.
The 'hook & loop' feature of the Summit Trex does not allow the boots to slip off while your dog hits the trails.
Summit Trex is made of weather-resistant and moisture-resistant material. An integrated stretch gaiter locks out dirt, moisture, and debris allowing the dog to stay comfortable outdoors.

Just like Grip Trex, Summit Trex also features reflective trim, which enables the owner to keep an eye on his or her dog. This also allows motorists to see your dog in dim-light visibility environments.
3. Polar Trex Waterproof Winter Dog Boots
Polar Trex dog boots are a great designed specifically for harsh winter conditions. These boots protect your dog's paws and legs from snowboard edges, ski, and elements.

Polar Trex dog boots are great for owners who live in colder climates. The product features Vibram ice-trek outsoles that have winter-specific lug patterns providing excellent traction on frozen or icy surfaces.
This way, your dog can walk, run, hike, and jump easily. Besides excellent traction, Polar Trex boots have waterproof upper made with a three-layer laminated soft-shell material.
The upper repels water and resist wind. At the same time, it remains breathable. These Ruffwear dog boots feature a pullover stretch with an excellent zippered closure that allows you to secure the boots on paws easily.
This also keeps snow out. Polar Trex has is designed to protect the cinch closure from terrain elements. These boots also feature a flexible "hook & loop" cinch that ensures a snug and secure fit.
4. Ruffwear All-Terrain Dog Boots
All-Terrain Dog Boots come with non-marking Vibram outsoles, which sport a flexible lug design giving your dog tactile control on rough terrain. These boots feature tightly woven air-mesh uppers that keep out debris and dirt out.
The breathable upper provides good ventilation to your dog paws. These dog boots have adjustable closure straps ensuring a customized fit.
The mudguards provide durability and an enhanced fit. The Bark'n Dog Boots have synthetic pigskin cuffs, which provide good gripping to keep the boots on your dog paws.

Also, these boots feature 3M reflective details providing visibility from multiple angles in dim-light visibility.
5. RUFFWEAR Boots For Everyday Use
Ruffwear for everyday use provides good traction, warmth, and protection for your dog even in cold weather and is a great choice for protecting your dog's feet.

These Ruffwear dog boots have insulated upper softshell fabric with unique
weatherproofing and breathability. The Vibram outsole design provides excellent traction.
The pullover stretch gaiter of these dog boots helps keep out moisture, dirt, and debris. At the same time, it protects the "hook & loop" ankle closure to improve retention.

These boots also give your dog protection from abrasive surfaces, hot asphalt, snow, ice, and road salt, and is great for sore or wounded paws and can be used indoors.
Advantages of Ruffwear Dog Boots
The popularity of dog boots has increased recently. Not only do these boots make your dog look adorable, but they also protect their paws from elements like salt and chemical burns.
Although your furry friend has thick pads on his feet, they are prone to rough terrain. If you are living in a colder climate region and take your dog on hiking, you need to buy Ruffwear dog boots to give them extra protection.
Likewise, if you are living in an area where the summer gets hotter, it is important to consider protecting the paws of your dog from hot surfaces.
Here are the benefits of Ruffwear boots.
Heal Injuries
If your furry friend already has wounds or cuts on their pads, having these dog boots will relieve some pressure and eases the pain.
Ruffwear is a popular company that manufactures dog boots and considers protection to the dog paws from cuts, injuries, and wounds.
Having these dog boots will prevent further damage to the paws of your dog and allow them to heal properly. If your dog has a health condition like arthritis, these boots can help eliminate the friction on the pads by providing extra cushioning.
Safe Hiking
Everyone loves to take their dogs out exploring. Sometimes, the terrain is rough enough that becomes hard for your dog to run and hike. Simply put, there are hazards around the paws of your dog.
For instance, rocks are slippery, sharp, and dangerous for your dog. Most often, the dog will act unfazed by the rough terrain, his pads may suffer from plants, sharp sticks, and other debris that can lead to painful cuts.
On the other hand, when you buy Ruffwear dog boots, they will protect his paws on long, rough hikes.
Ice Protection
Like human beings, our furry friends also get cold when they stay outdoors in the winter. When the snow starts to fall, staying outdoors becomes even harder for your dog.
Most dogs love to play outdoors in winter, remember the snow can become cold on the paws of your dog. Most often, the ice is sharper enough that does not allow your dog to walk on it comfortably.
In contrast, when your dog wears Ruffwear dog boots, they will protect his paws from cuts and injuries in the frozen weather. This way, your dog can enjoy running around on the icy ground.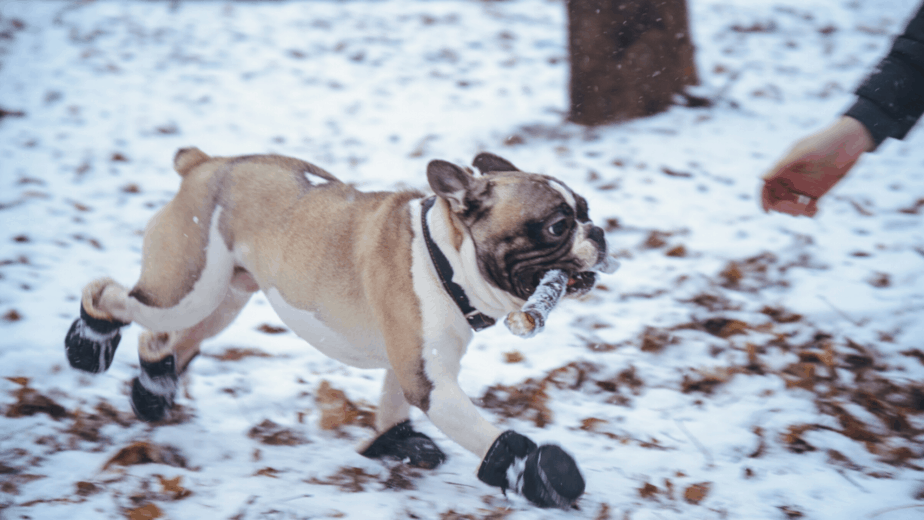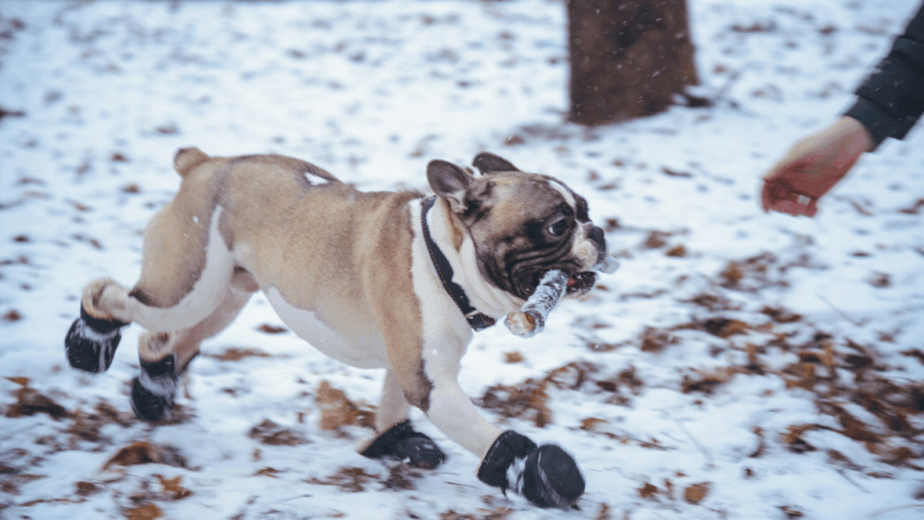 Comfort in Hot Temperature
In the U.K, certain regions get hotter in summer. Most dog owners take more care of their furry friends in the hot summer months. For instance, they keep them hydrated and make them stay in the shadows.
However, many owners forget about their dog's paws. Imagine how your bare feet feel when you run on hot sand? Just like human beings, your dog also needs protection in hot summer months, especially when you take him out for a walk.
Ruffwear dog boots will protect the paws of your dog from burning when he is walking on pavements in the hot summer. For instance, Bark's Dog boots are breathable and provide excellent ventilation.
These boots create a barrier between your dog pads and the hot ground.
Salt Prevention
In the colder months, salt is often spread on the ground to melt the snow. This is extremely harmful to your dog's paws. The salt can dry the paws and cause irritation.
Make sure you wash your dog's paws. Otherwise, it can result in chemical burns. Likewise, if you choose Ruffwear dog boots, you will avoid the problem of salt and chemical burn.
Your dog will walk and run easily. It is because Ruffwear dog boots keep his paws comfortable, ventilated, and protected.
Add Style
If you want to keep your dog up-to-date with style and fashion, invest in adorable Ruffwear dog boots. These boots come in a variety of designs and colors that can make a big difference to your dog's fashion quotient.
You can start by getting a pair of Polar Trex and see how your furry friends adapt to them. Make him wear one boot at a time or a pair. When your dog gets comfortable with them, you can make him wear all four.
Once your dog adopts, fill his wardrobe with various styles and colors. The purpose is to make several choices and come up with a unique combination of boots that suit your dog's personality.
Great Traction & Reflective Trim
These dog boots also come with Vibram soles, which provide excellent traction. This makes sure that your furry friend has a secure grip on any surface and all these boots include reflective trims.
Washable
This allows you to keep an eye on your dog, particularly in dim-light conditions. Likewise, the reflective trims allow motorists and cyclists to see your dog in foggy conditions and avoid collisions
Ruffwear boots designed for dogs are easily washable in the machine. You just need to put in some detergent and let the washing machine do its work. You can also clean them without a washing machine.
Put the boots in a bucket filled with water and detergent. Leave in for 30-60 minutes. Take them out and dry in the sun.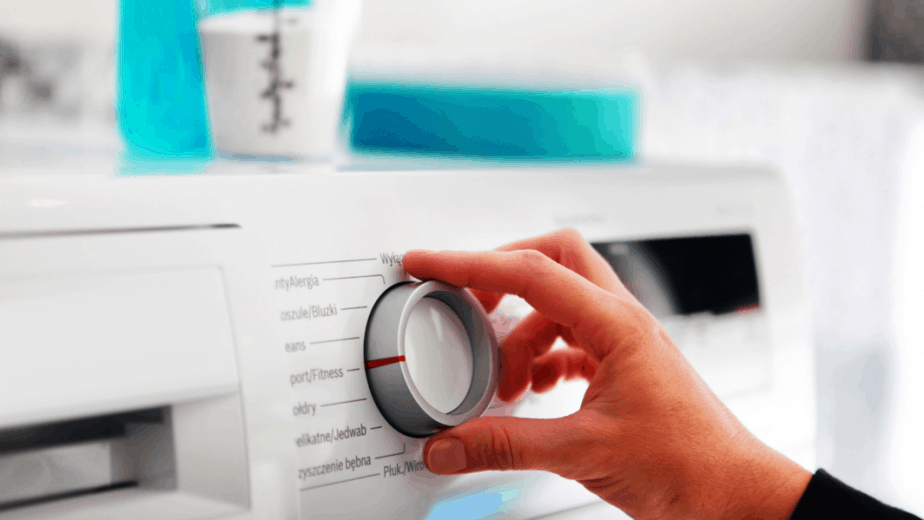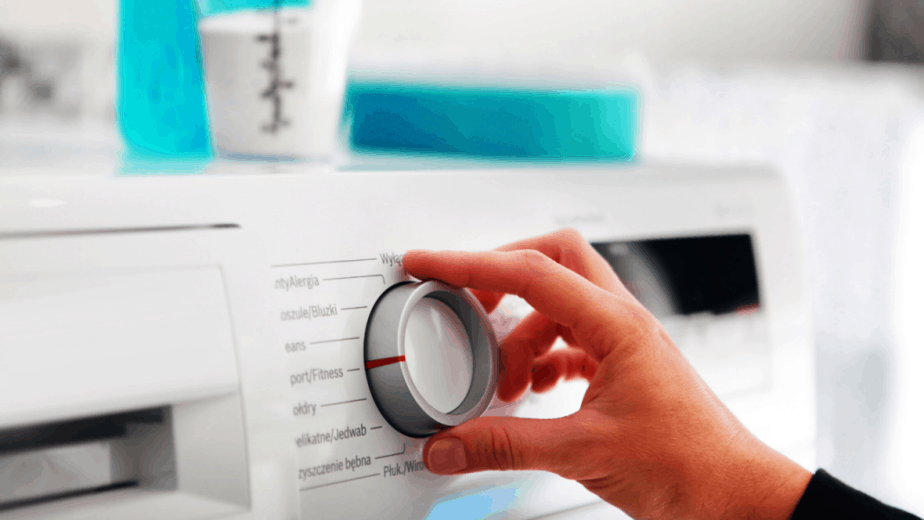 How to Choose the Right Size?
You have got a new dog and you want Ruffwear boots for him. However, you have no idea how to choose the right size.
Also, if you have never bought boots for your dog before, you may get confused about picking the right size. Ruffwear offers all boots in 8 sizes.
These boots come in pairs of 2 or 4. The sizes are 1.5, 1.75, 2, 2.25, 2.50, 2.75, 3, and 3.25 inches. There are various ways you can use to measure the size of the paw.
When it comes to dog boots, the measuring criteria are from the toenail to the edge of your dog's back paw. You must visit the official website of Ruffwear where you can find the sizing guide.
Ruffwear also offers a scale that can be printed on the paper. You can then use it to measure the size of your dog's paw.
Step 1: First, print out the scale from the Ruffwear official website. It is important to set the scale to 100%. Otherwise, you may download an incorrect chart that could leak to inaccurate measurements.
Step2: Place the paper on the ground and allow your dog to stand on it. Now, put one of your dog paws on the scale paper and lift the other one up. The purpose of lifting his other paw up is to make the first one fully splayed out on the paper.
Step 3: Make sure the edge of your dog paws is at the designated line. Look for his toenails' edges and ensure they lie on the scale.
Step 4: If the paws of your furry friend lie between two sizes, we recommend going for a bigger size. You can adjust the fitting using socks. Ruffwear also offers high-quality socks.
Don't go for a shorter size as you may want a tight fit but it can lead to general discomfort and hot spots. Repeat the process with all the paws.
Choosing the right size of Ruffwear boots is important. You can't ignore this step. Ruffwear itself is very keen on this matter. Dog owners ignoring to pick the right size boots can cause harm to their dogs.

For instance, your dog can suffer from rubbed feet and alopecia. So, if you want comfort and general wellbeing of your dog, you must focus on picking out the right size.
Keep in mind the size of the front paws are a bit smaller than the rear ones.
This is the reason Ruffwear has designed there boots in two pairs. This allows for greater customization and accurate fitting.
Again, boots too tight or too loose can make your dog's comfort. So, make sure you choose boots that snugger at the top and wider at the top.
How To Measure Your Dogs Paws Training Video
(Frequently Asked Questions)

Should I choose the Summit Trex or Grip Trex?
Compared to the Grip Trex dog boots, the Summit Trex outsole is not thick or burly. We see that both as an advantage of disadvantage.
Both Summit Trex and Grip Trex allow for greater flexibility allowing your furry friend to move and flex its paws naturally.
How do I get my dog used to Ruffwear boots?
Place your dog's new Ruffwear boots on the floor. Don't force your dog. Allow him to sniff around them. Give your dog lots of encouragement and a few treats.
Call him over and make him sit near you. Take on boot and then show it to him. Be nice and easy. Then, ask your dog to give you a paw.
Make sure you put on the boots gently. Otherwise, it will scare
your dog.
Does my dog really need Ruffwear boots?
Yes, Ruffwear boots protect the sensitive paws of your dog from snow and ice. These boots provide comfort to your dog's paws. They also protect your dog's paws from road salts and chemicals.
Conclusion

So there you have it! That's our pick of the top 5 ruffwear dog boots. Now there are dozens of dog boots brands available on the market today and just like you take care of yourself, you need to care for your dog.
Ruffwear stands out for a reason, Not only are they comfortable for your dog, but also protect your dog's feet, that are long-lasting, and affordable. Ruffwear dog boots are defiantly worth the investment.